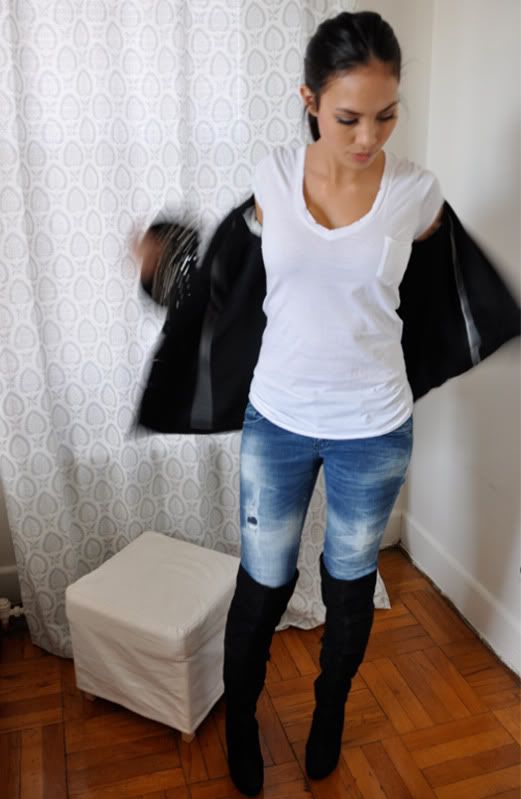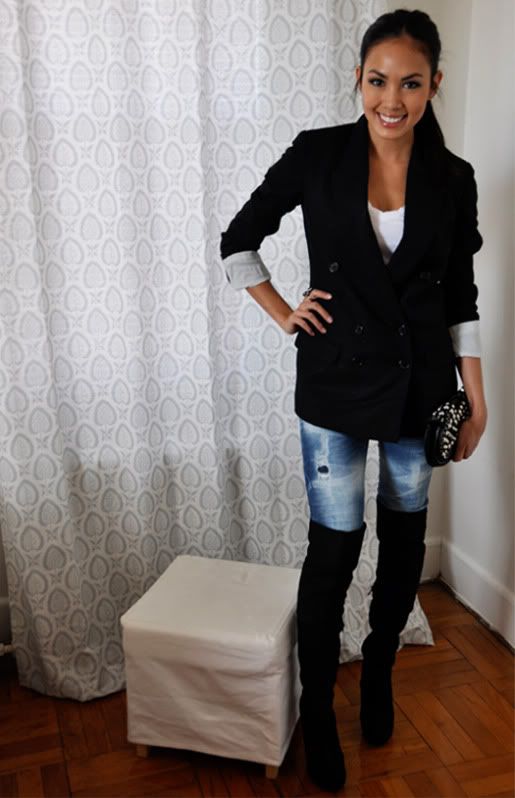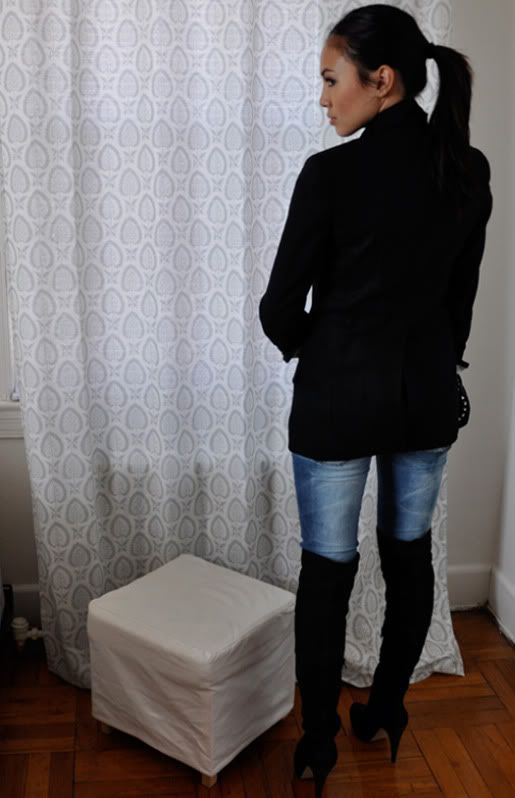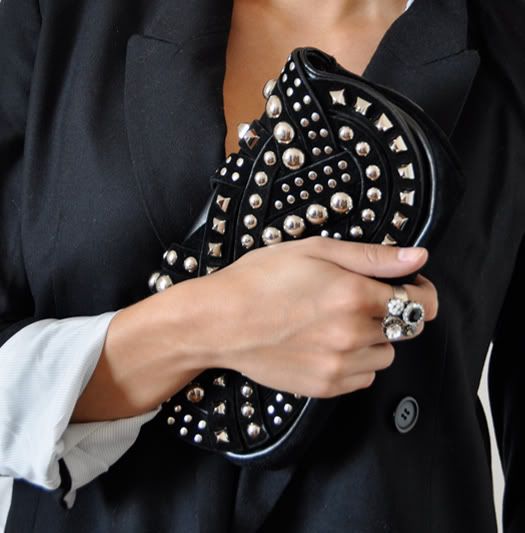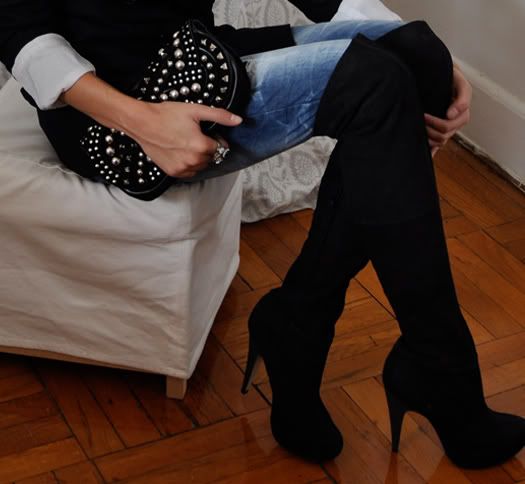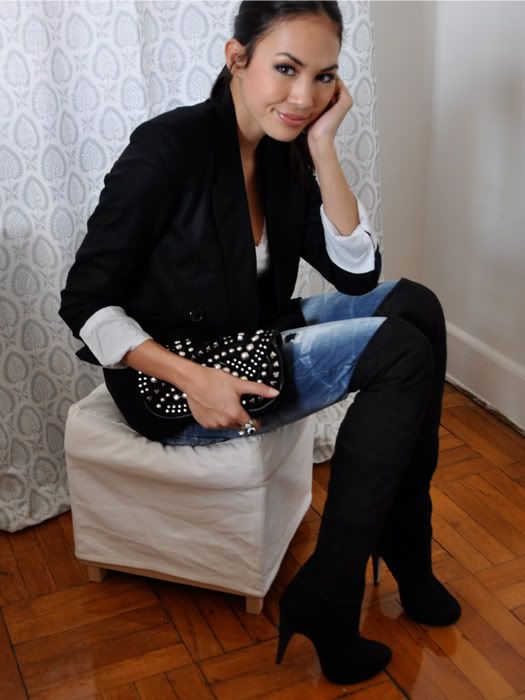 (Club Monaco boyfriend blazer, Zara jeans + clutch, F21 v-neck, Topshop boots, Ring is oddly from the Tower of London)
My midterms wrapped up and I had the most fantastic weekend planned out. Not only did my boyfriend fly in to visit but one of my older brothers flew in for a Harvard school trip (yes..he goes to Harvard..puke..yes..I'm jealous). I come from a family of 10 - so it's great whenever we are able to get together. My oldest brother lives in DC as well, so it was time to have a Hall throw-down at Poste for drinks + then Marvin for dinner. Cheers!
A HUGE thank you for all the kind comments!!
I am so grateful that anyone is even reading my blog, let alone taking the time to leave me comments - They absolutely make my day!
Please leave a comment because my favorite thing is to read your blog too.
...you can also follow me on Bloglovin'