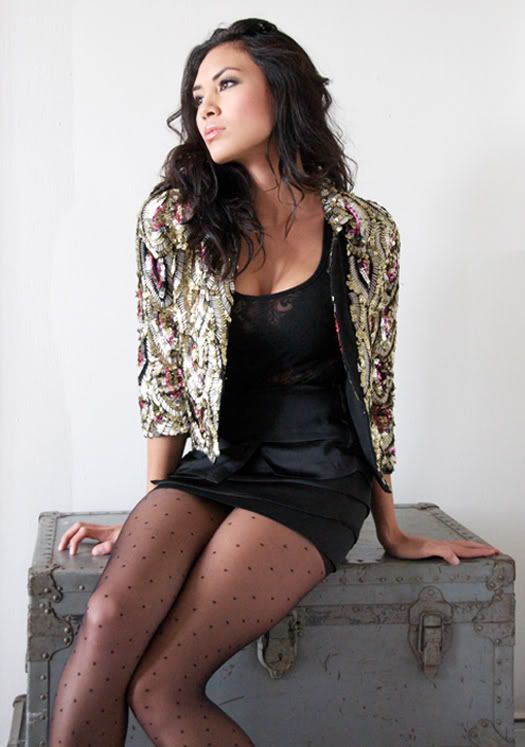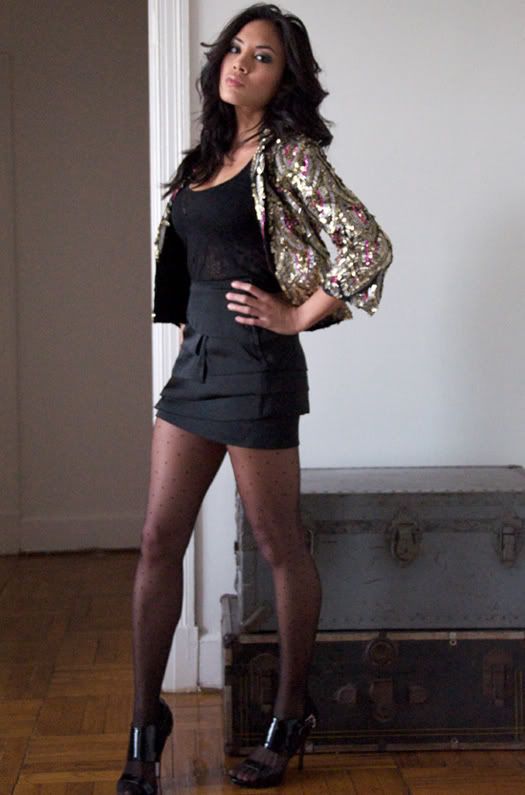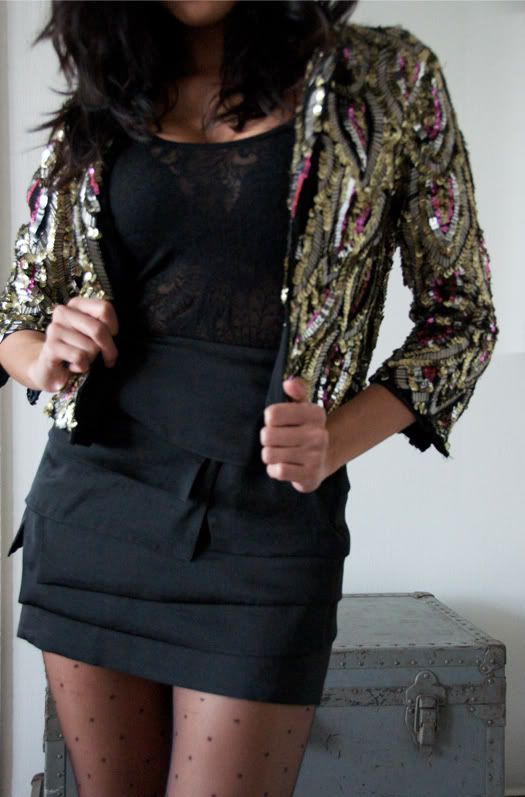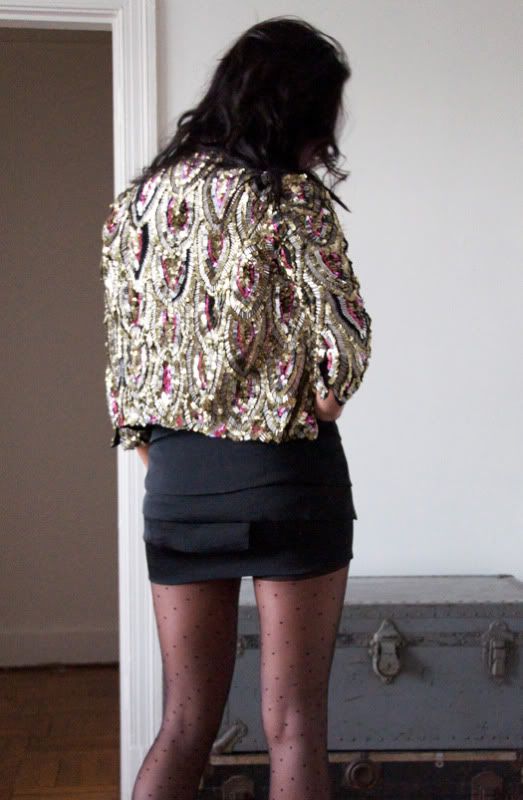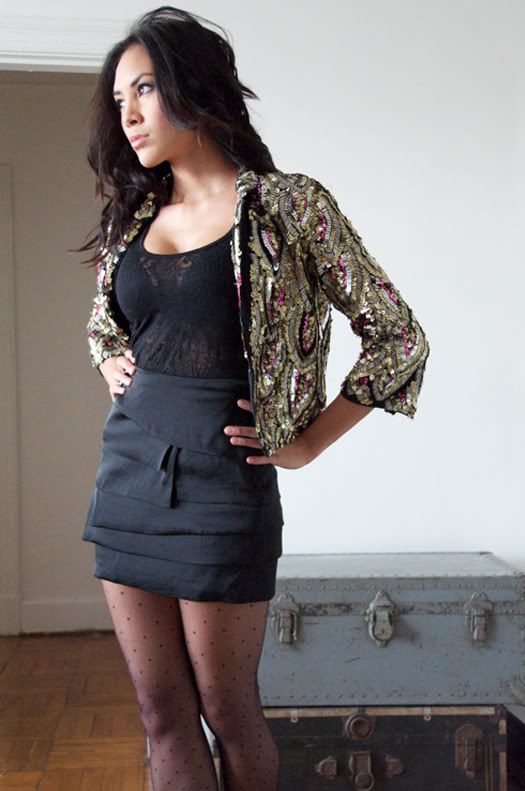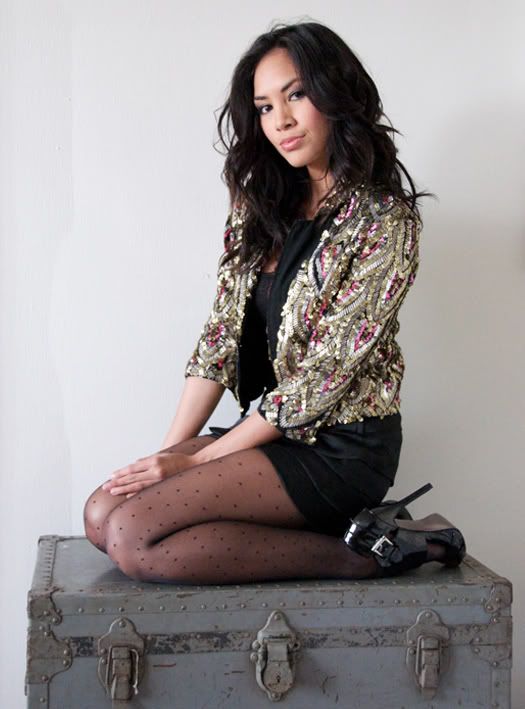 (Topshop sequins jacket, FCUK tank, Express stockings, H&M miniskirt, Steve Madden heels)
I once heard Heidi Klum ask Christian Sirano in an Oprah interview why he always calls her "Tranny Klum." He then replied, "Tranny Klum? It's a compliment, because you are fabulous all the time, and it is all about sequins and heels for you." My roommate shakes his head at me and says, "Sounds like you, Ms. Tranny Hall."
I live in heels, like most girls, and absolutely die for over anything over-embellished in sequins or beading. Stopped in my tracks when I saw this Topshop jacket - such a great addition to the closet + super versatile to wear with a mini or a pair of jeans.
The very nature of sequins overlaying each other translates into architecture as the idea of shingles. One of the most innovative and recent interpretations of the shingle can be seen in the Galleria Department store in Seoul, South Korea. UNStudio, one of my absolutely favorite architecture firms, was commissioned to design a new facade for the already existing department store. The result was a lively, ever-changing surface made of 4330 glass discs which include a special dicroic foil generating a mother-of pearl effect during the day, while at night is lit by LED lights that are programmed to create a multitude of effects. Brilliant.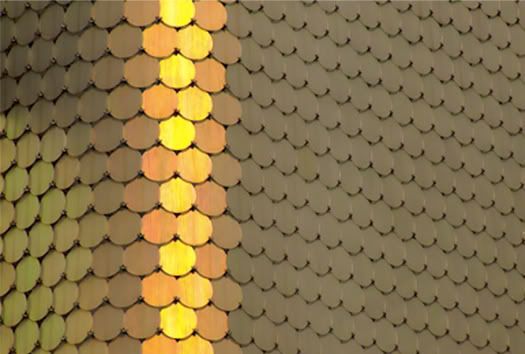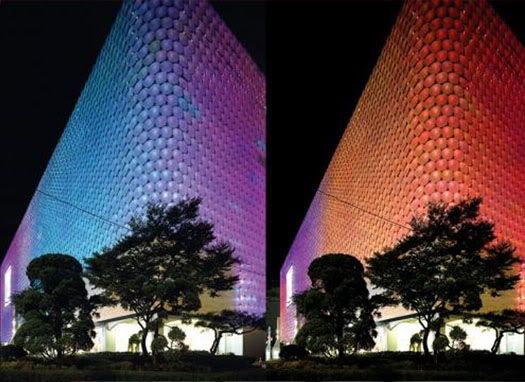 images: UNStudio, GlassSteelandStone.com