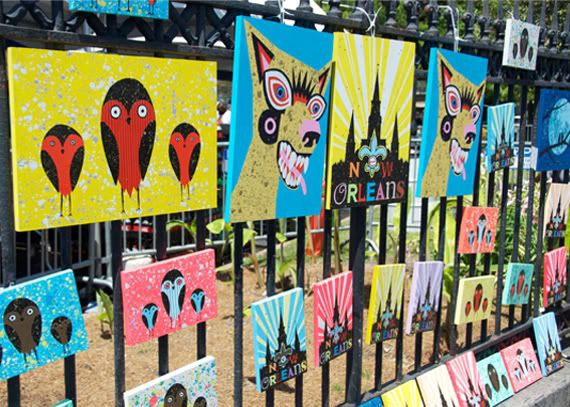 While studying in DC, I am fortunate to be able to fly home and visit my family about once a month. Of course the April visit was reserved for the French Quarter Fest, an annual weekend festival that celebrates everything New Orleans, particularly the uh-mazing food! The Fest stretches from Bourbon Street all the way down the Mississippi River, but the best of the best food vendors (Emeril's, Jacques-Imo's, Muriel's, etc.) are parked right inside the famous St. Louis Cathedral courtyard. Fortunately, we are great friends with one of these vendors, the owners of
Trey Yuen
, an award-winning and highly acclaimed Chinese Restaurant. We were able to beat-the-heat in the shade behind the scenes and sample all of the fabulous cuisines Trey Yuen and fellow vendors had to offer, like Crawfish in Lobster Sauce, Duck Po-boy, and authentic Boudin with horseradish dressing.
I was so excited to post pictures of my city and all of it's uniqueness. Unfortunately, the pictures stopped early in the day - somewhere shortly after I was handed a Hurricane cocktail from
Pat O'Brien's
. Highly recommended.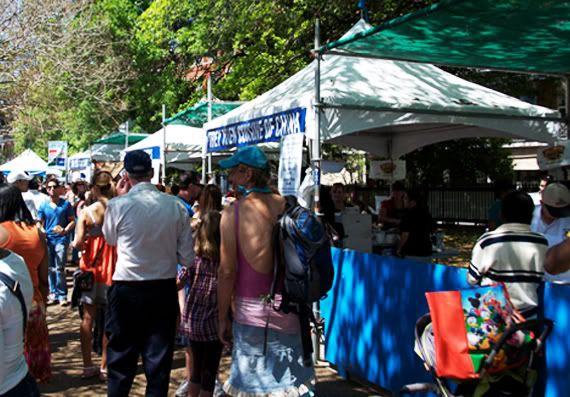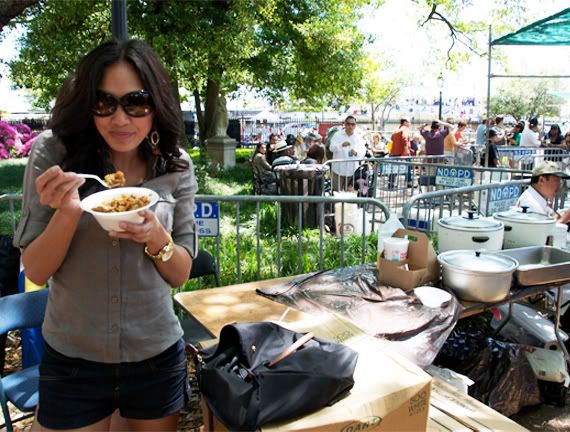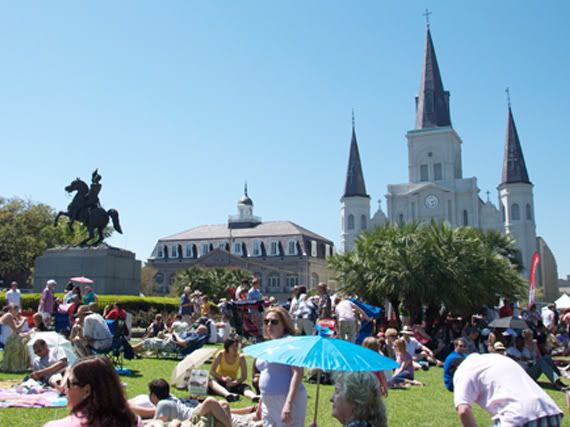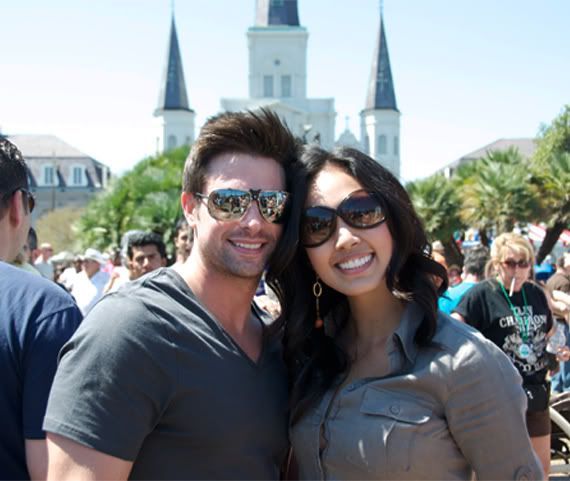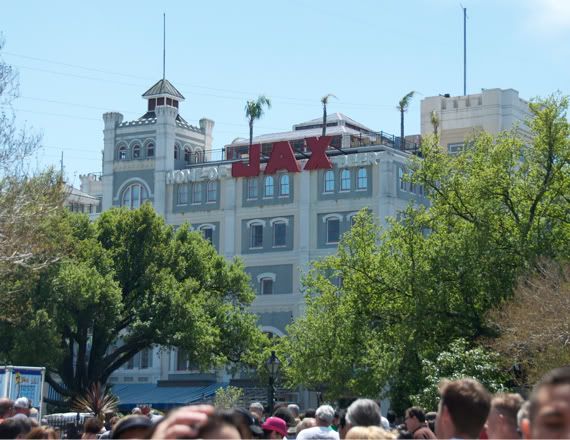 Tropical Isle: home to the Hand Grenade, Bourbon Street's most famous drink.
(Don't get the
Tropical Itch
because once you do, you can't get rid of it. Highly not recommended.)