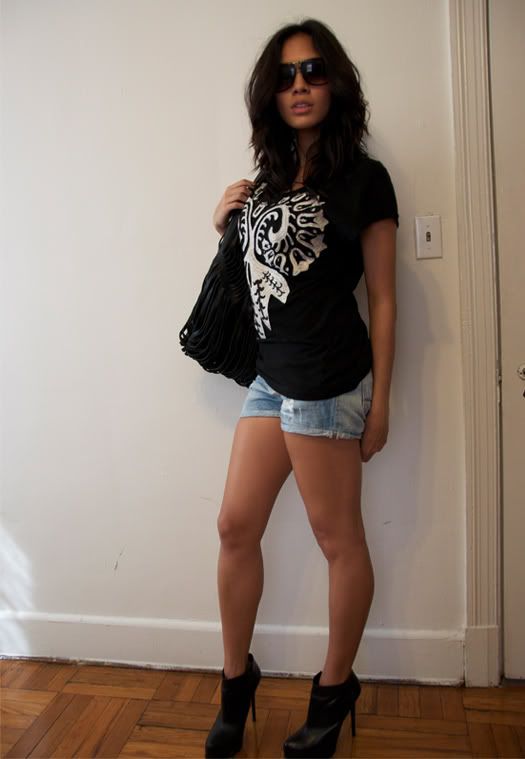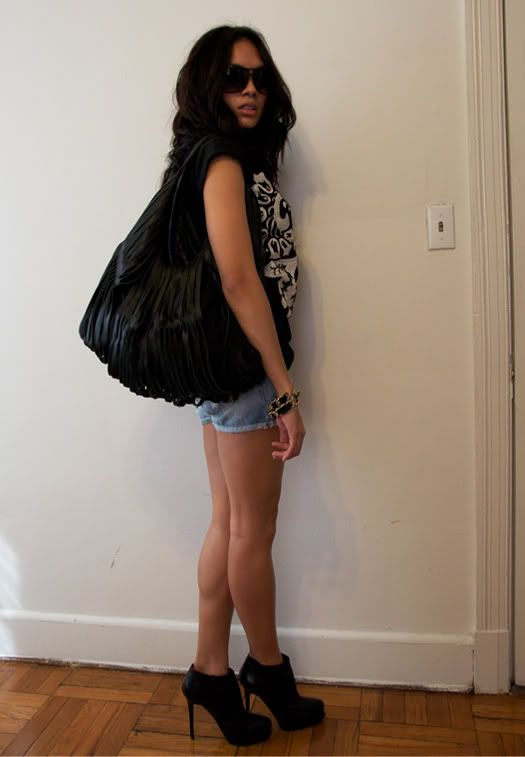 I know my hair is unruly - but sometimes I just gotta keep it real. lol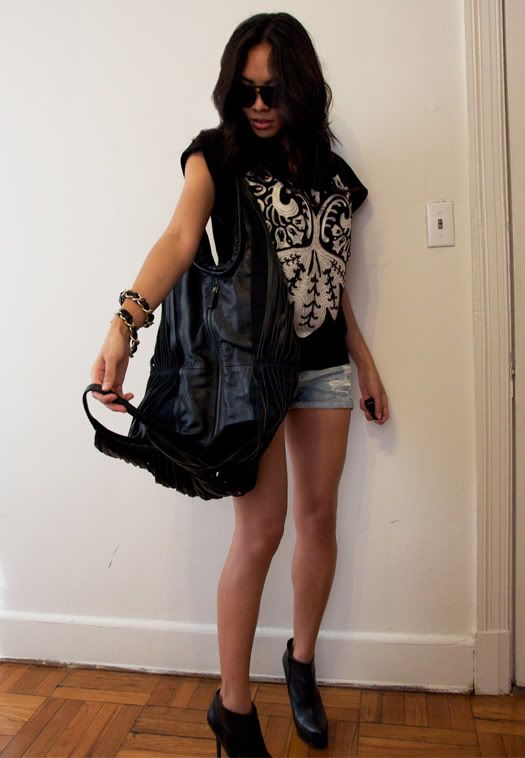 (FCUK beaded top, Zara jean shorts, F21 sunnies, CC Skye bracelets, Aldo booties,
Club Monaco bag
)
Every time I shop, my eyes are peeled for a leather fringe bag. When I saw this bag at Club Monaco, I fell in love from a far, but looking at it up close is when I knew it was the one for me! How awesome is the way it opens up?!
Fully open, it instantly reminded me of a shark egg - which is kept inside an envelope called a Mermaid's Purse. How appropriate.
I am visiting my hometown of New Orleans this weekend - it's French Quarter Fest!
Fantastic food + Free Music + Great friends + Drink Specials = A Happy Rachel
Can't wait to post pics! Be on the look-out.
I am still new to the blogger world, so your sweet comments mean everything to me + connect me to your blog!! I just love that.
A big THANK YOU to everyone for reading! xx