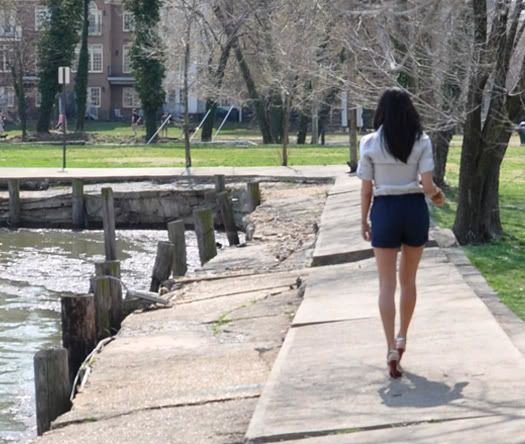 Stroll home from brunch along the Potomac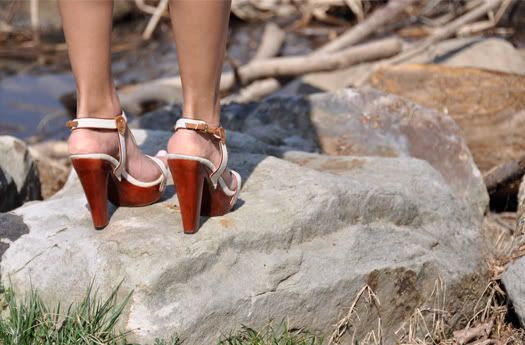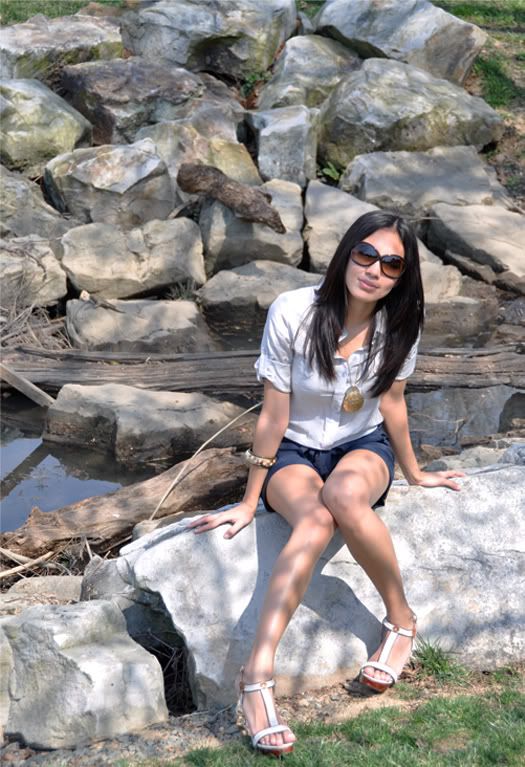 (F21 romper/one-piece, Steve Madden heels, Tom Ford sunglasses, Express bangle, Vintage necklace)
When the boyfriend came to visit me last, we made a conscious decision to make it the most laid-back trip possible. We enjoyed rolling out of bed past noon, staying in our pjs all day, and catching up on the latest On-Demand had to offer. The exception to the rule was a trip to the National Gallery of Art, since he had never been there before. Not only is it a must for the art - the architecture of the East Wing is superb. Done by the great I.M. Pei, who is most famous for his pyramid at the Louvre in Paris.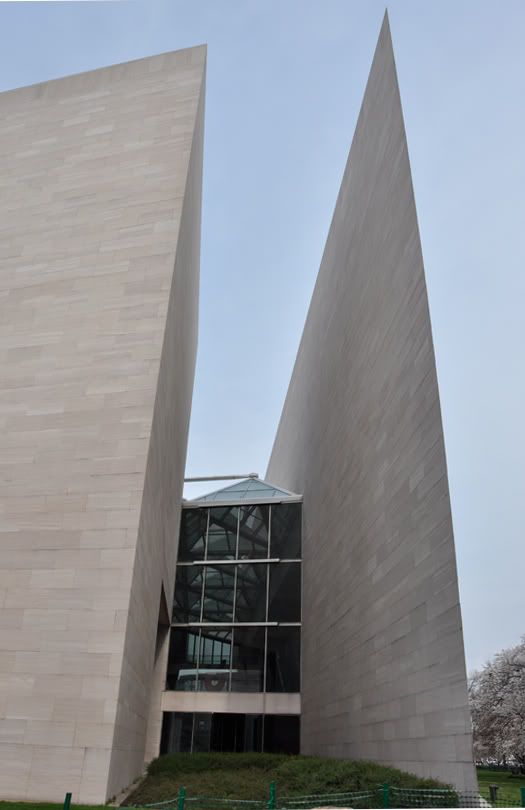 Famous corner edge of the building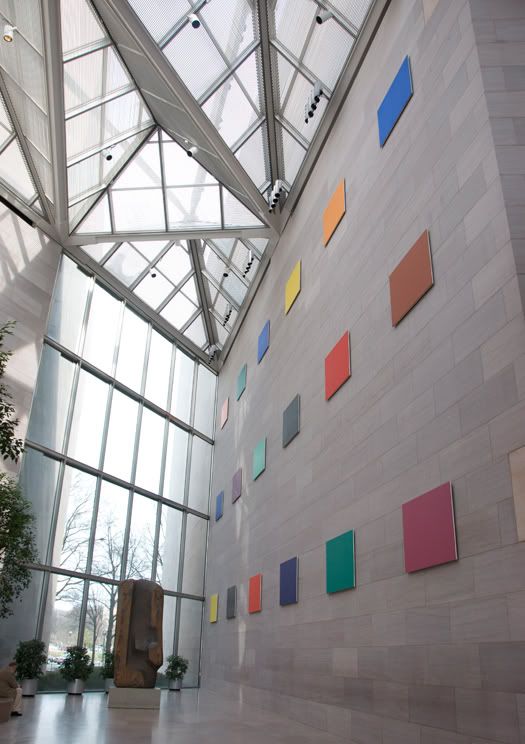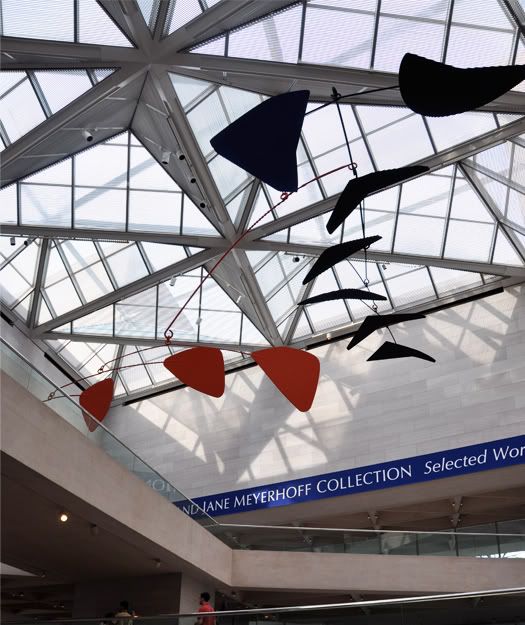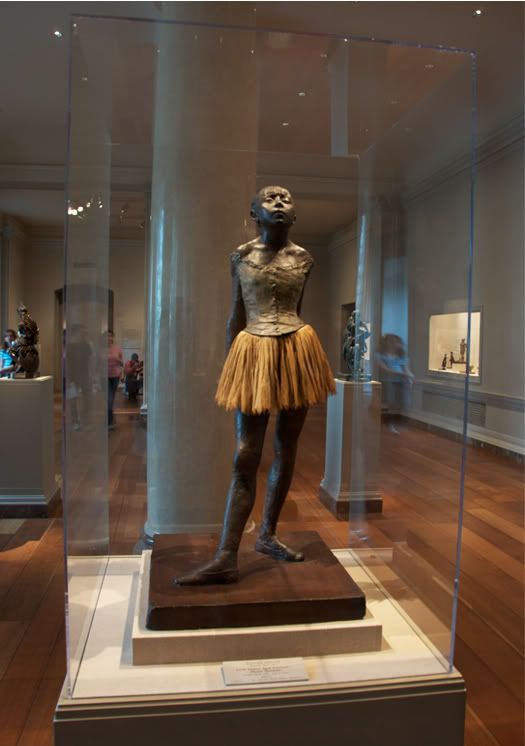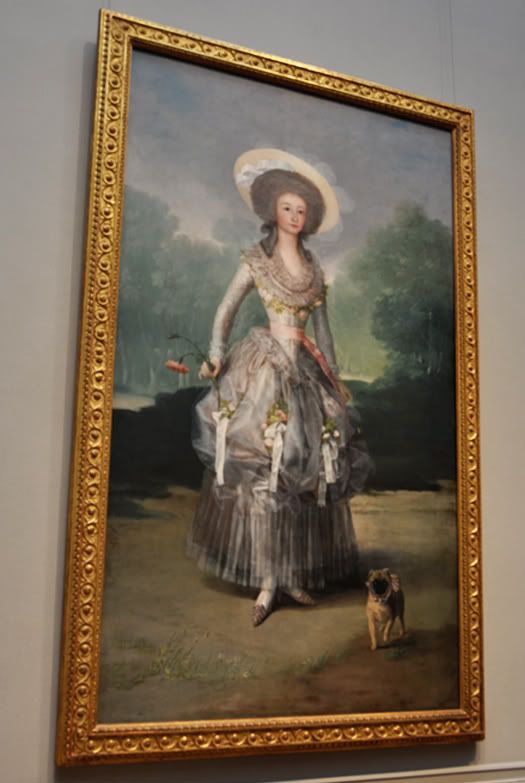 They loved pugs back then too.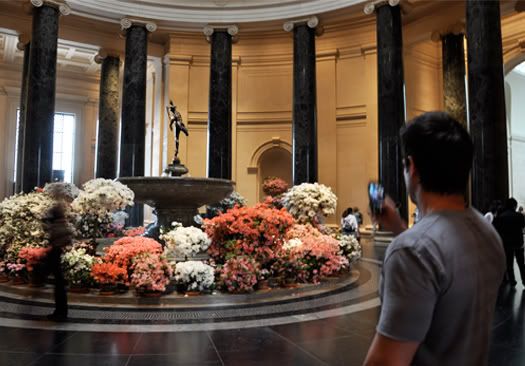 Let's all give the bf a round of applause to welcome him to the new millennium. He will not stop taking pictures on his cell phone - and mind you he is part of no social network.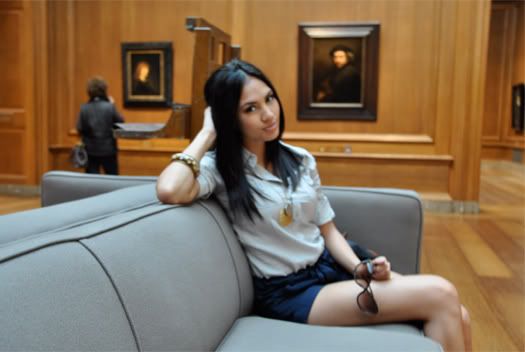 xx