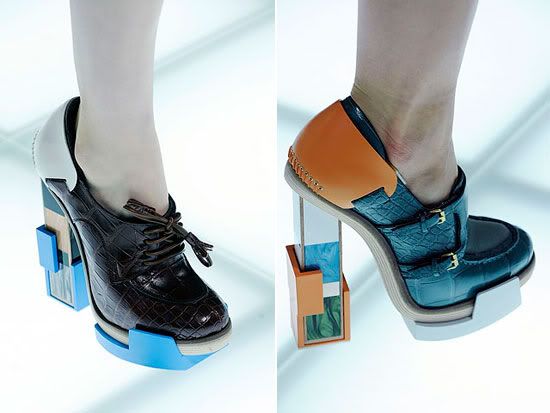 Skimming through the internet, I came across this Balenciaga's shoe collection. It's from their latest fall/winter and I know.. "it's so last season".. but if you are like me, you don't get the opportunity to witness every detail of every fashion line every season...
I appreciate Balenciaga's architectural approach to the footwear - this stacking and collaging of various materials including leather, wood, plastic, metel and a few newer high tech materials. Designed by Pierre Hardy in efforts to match the high-tech aesthetic of Nicolas Ghesquiere, creative director for the house of Balenciaga, the line features a new take on classic forms, like the loafer and the brogue, while reinventing the square heel into collaged bits - reminiscent of The Memphis Group.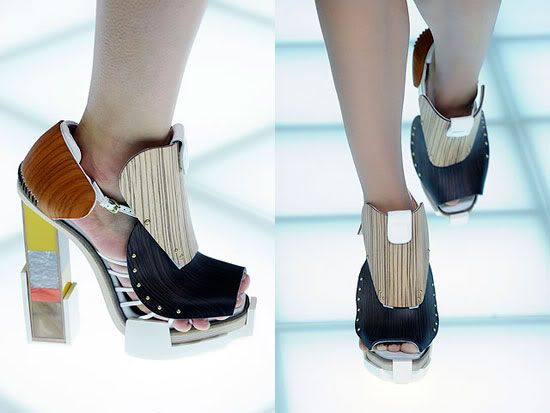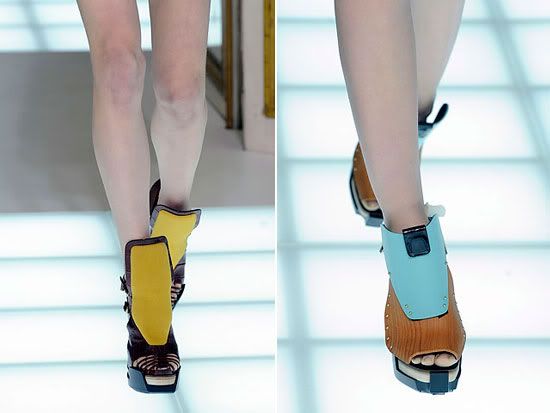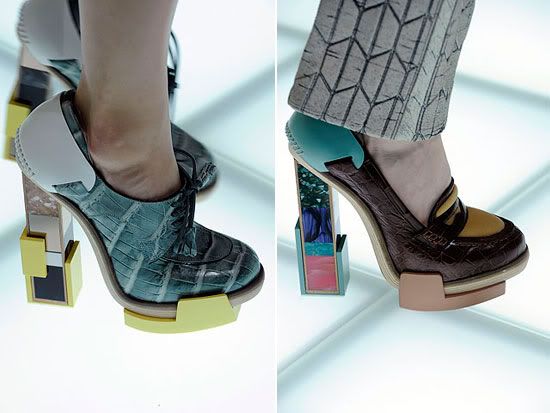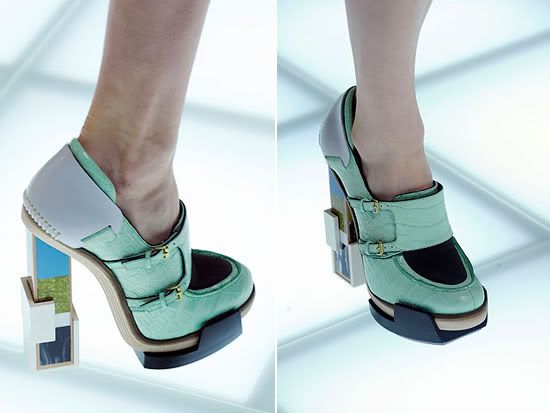 The Memphis Group
was a movement in the 80's initiated by a group of Italian designers + architects, led by Ettore Sottsass. The group, named after the Bob Dylan song, Stuck inside of Mobile with the Memphis Blues Again, was a reaction against the post-Bauhaus "black box" design of the 70's and challenged the idea that products had to follow certain shapes, textures, patterns, and color. As much as I am a fan of the sleek, modern style of the Bauhaus design, I find the Memphis Group charming + witty - where form takes a front seat and function is forgotten. Like fashion, however, it was perceived as a fad + dismantled quickly short after.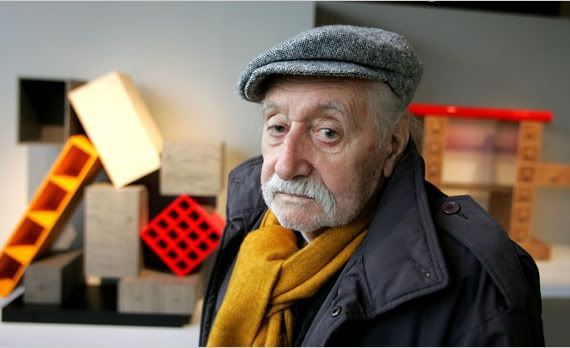 Ettore Sottsass (1917-2007)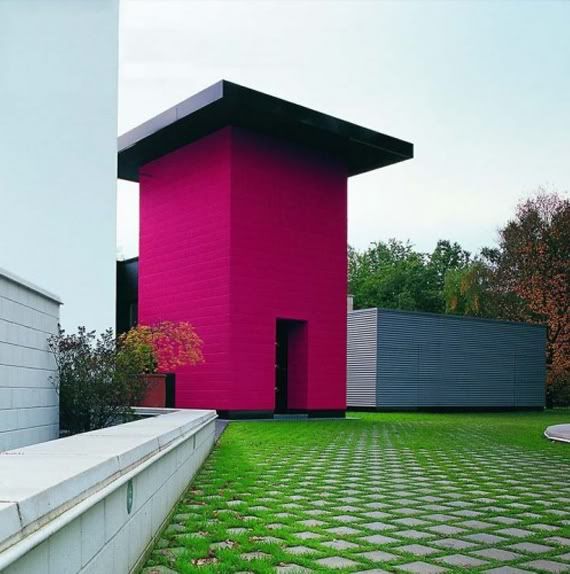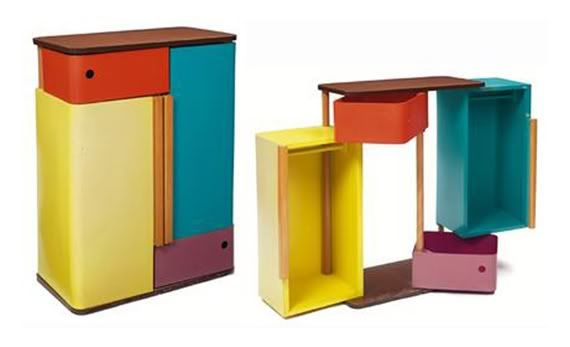 Images: designboom, style, google