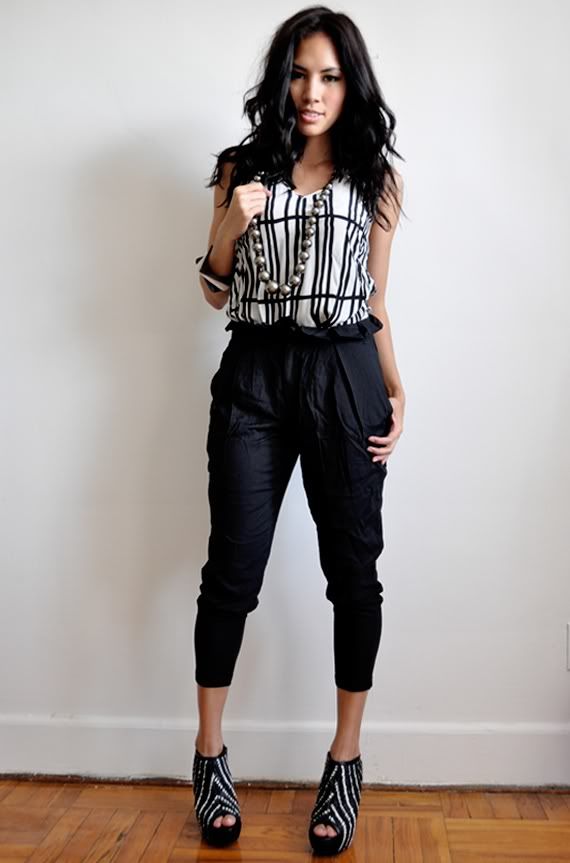 (Silence + Noise top + pants, French Connection necklace + bangles, Zara wedges)
I am in love with these shoes from Zara! I have been wanting a pair of Jeffery Campbell pixies but they make my feet look extra big + chunky. I'm not a super tall girl, 5'7ish, but even with that height comes long feet. These vertical stripes help shorten my foot visually.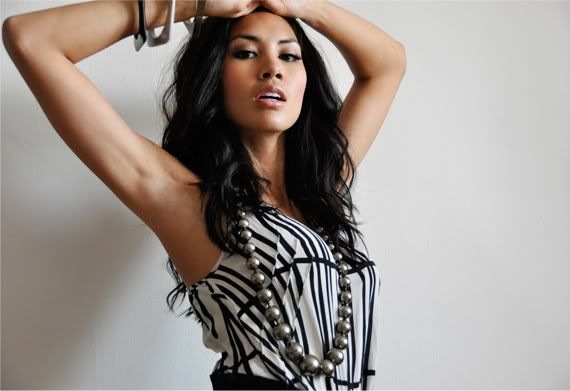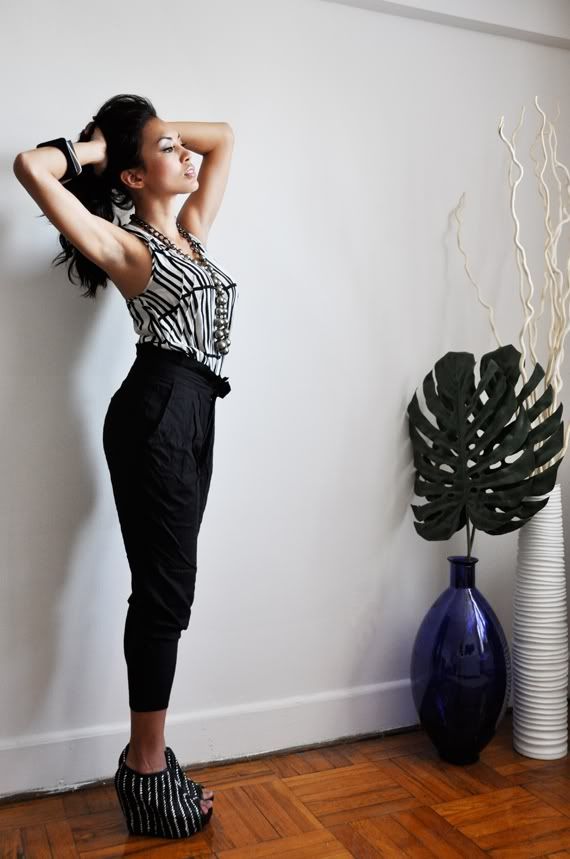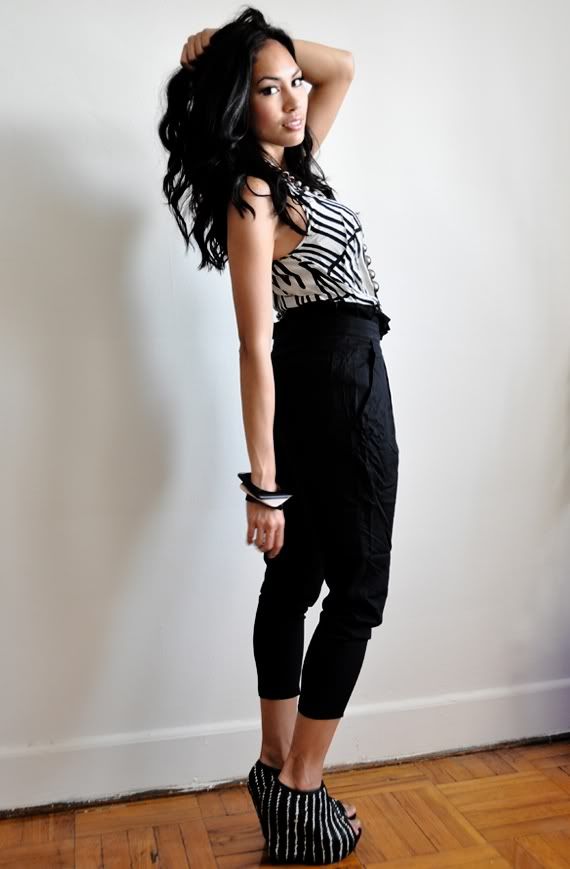 My experiment: draw inspiration directly from a building first and then apply it to an outfit.
So for this post, I looked to a residential home in Nuevo Leon, Mexico, designed by
GLR Architects
. The project is an exploration of new materials, including black granite, white exposed concrete, and exposed steel elements - (hence my black + white ensemble with the chunky silver necklace). The building sits on a higher topography than it's neighbors + the stacking of linear volumes creates vistas out into the landscape. My attention was brought unique, striping feature stretched across the black window, and I tried to mimic that texture in my top. What do you guys think?