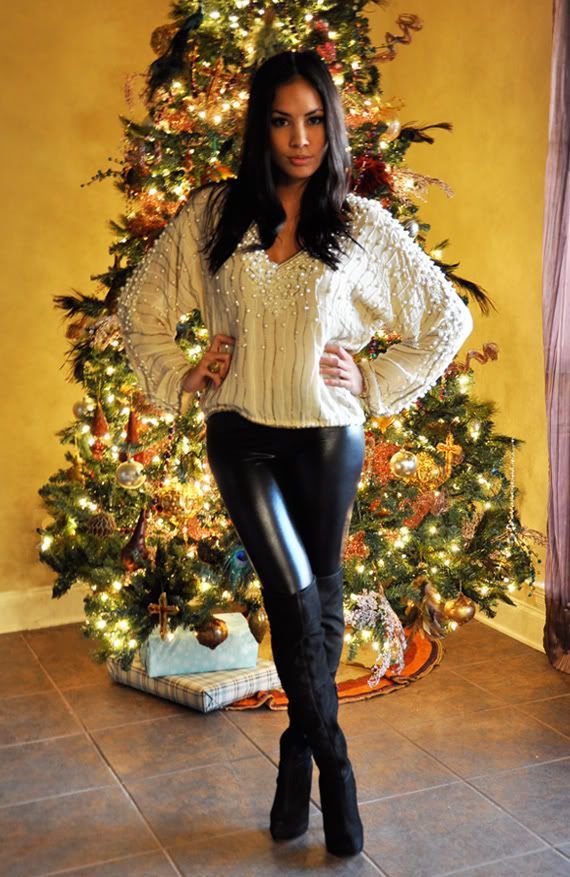 (Neiman Marcus vintage beaded blouse, Topshop liquid leggins + over-the-knee boots, BR cocktail ring)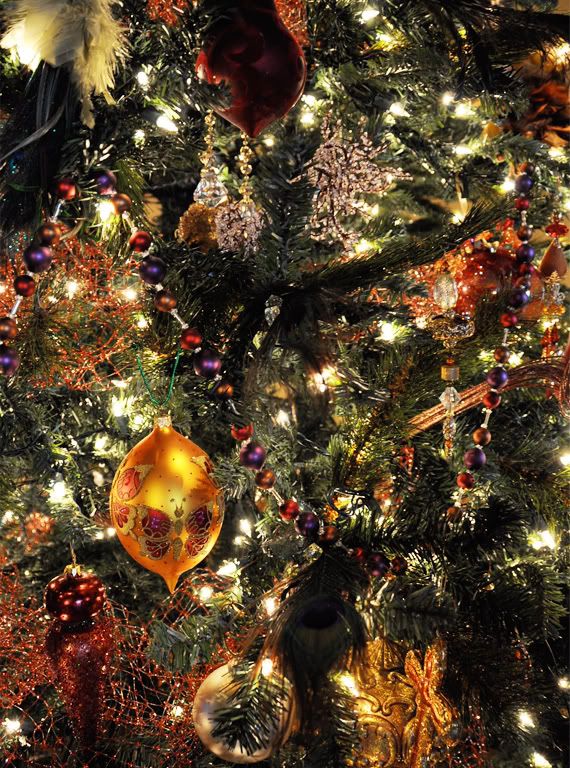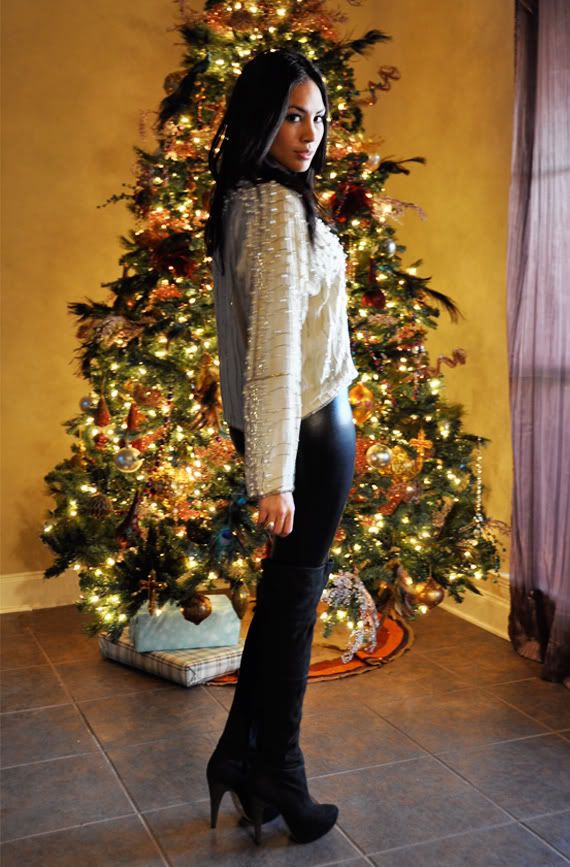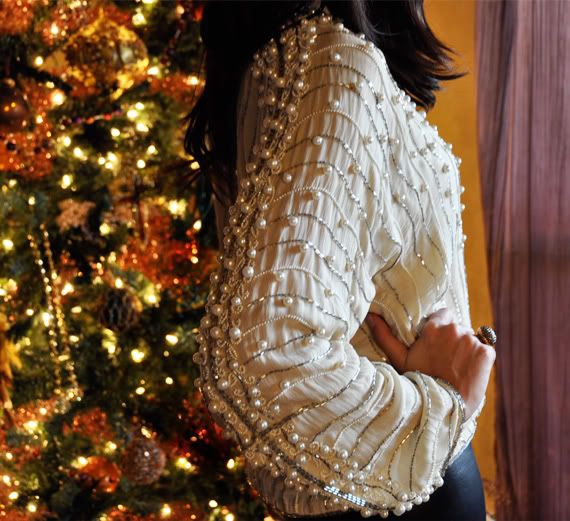 Pictures do not do this top justice. So beautiful and by far THE best buy of 2010.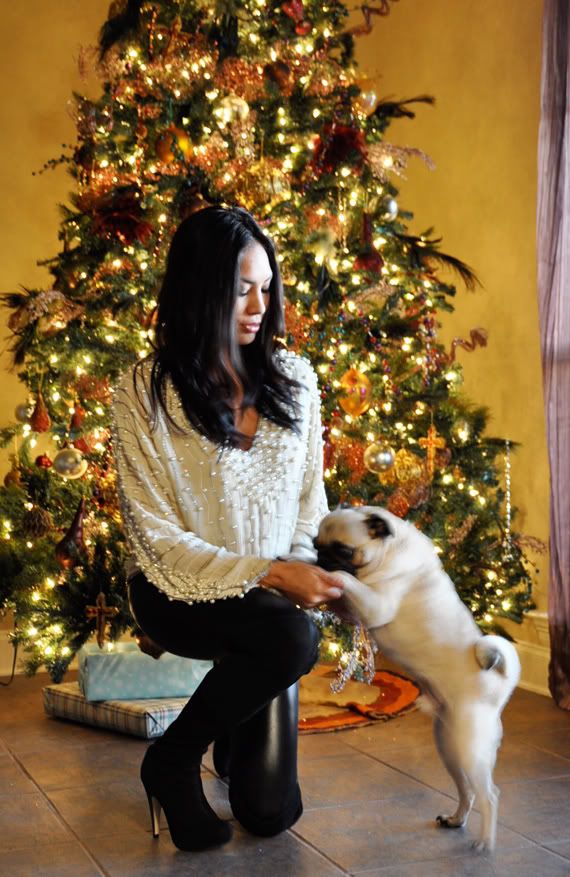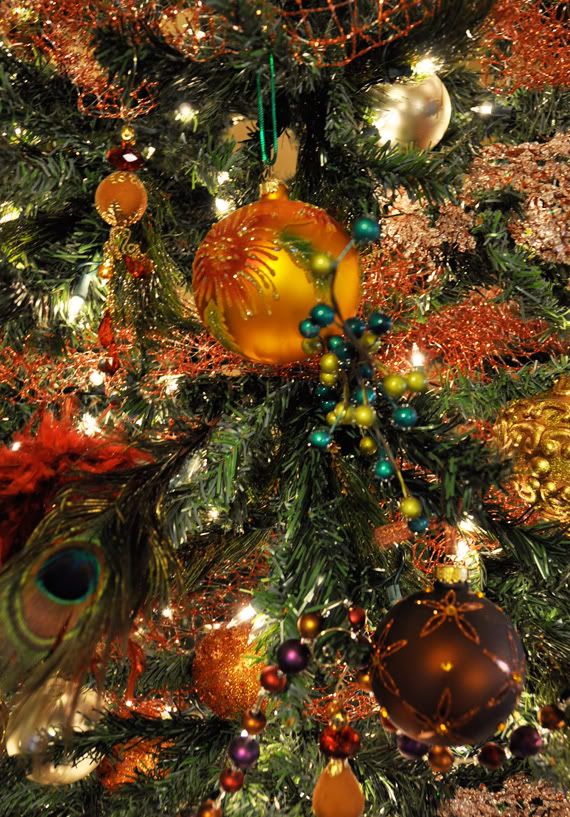 Merry Christmas and Happy Holidays to you and yours!
The year is coming to a close and I have been over the moon with the success of Studio Swag's first year! I love you all so much and am so grateful that you stop by from time to time. A 1000 kisses!