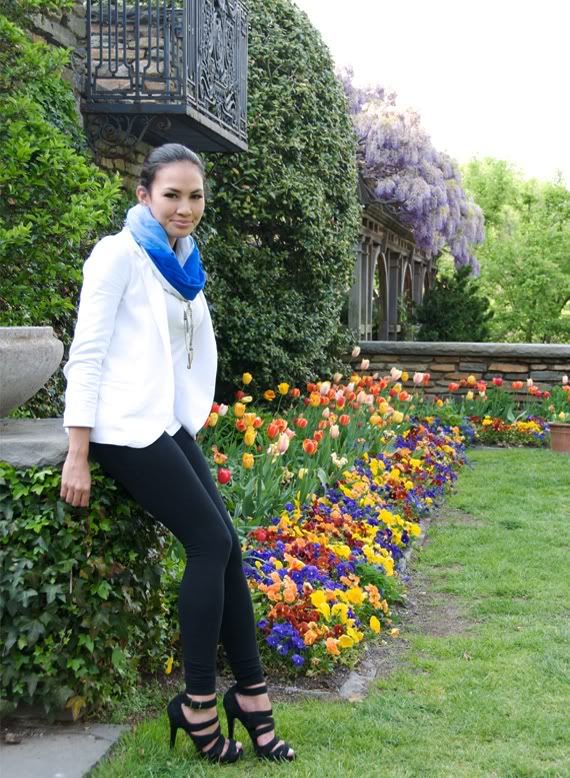 (Silence + Noise blazer, F21 tee, UO necklaces, BDG tights, Aldo heels, Club Monaco scarf)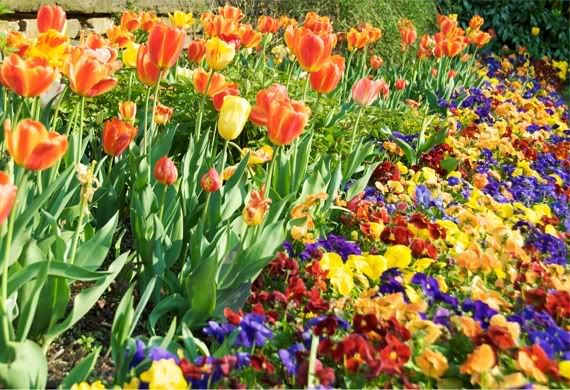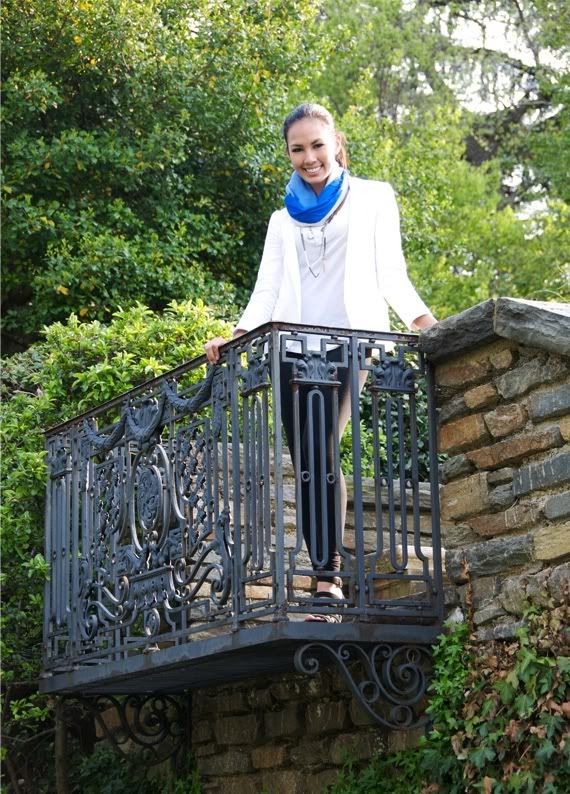 I am so happy that spring has finally sprung! The weather in DC is very similar to that of New Orleans in that you never know what you are going to get. One second it's cold, the next it's hot. So for now, it is still a bit chilly - layers are in order.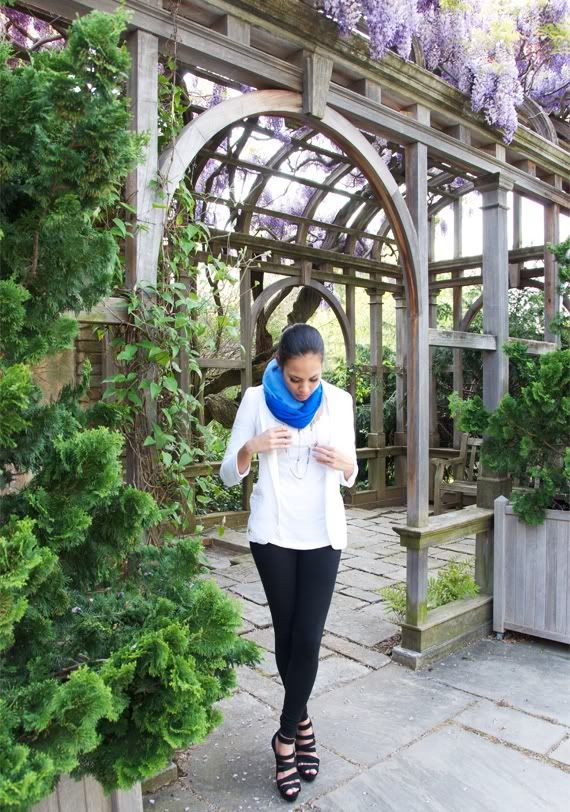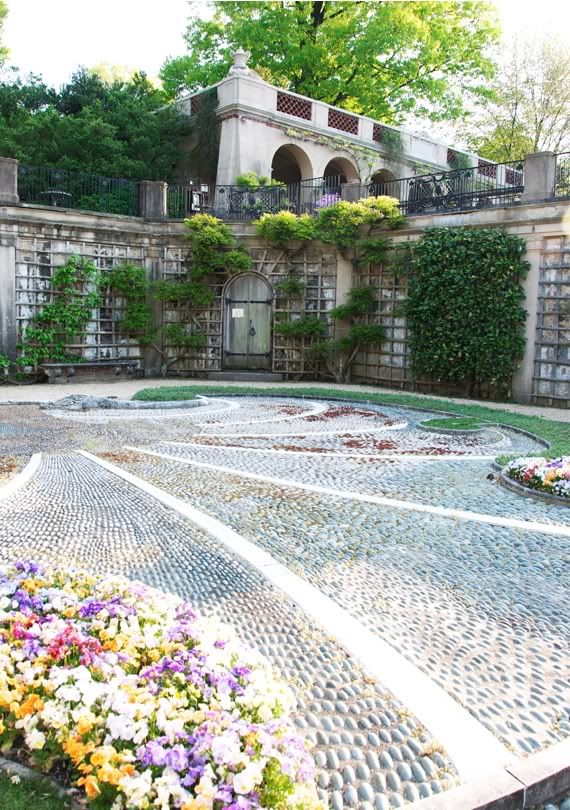 Dumbarton Oaks, located in the heart of Georgetown, was originally built in 1800 for Vice President John C. Calhoun. Several additions have been made to the house over the years, including that of the late great architect, Philip Johnson. Today, it is a research center for Harvard University, and the grounds include a museum and a magnificent sea of gardens that seem to never end. Certainly the closest to a European garden experience one can have. A must see if ever in the DC area.
Sorry for the lack of posts lately - I have been stuck in studio for the past week preparing for my
FINAL REVIEW
next Tuesday. Stress levels are high! Hope it all pays off.. Wish me luck! :)