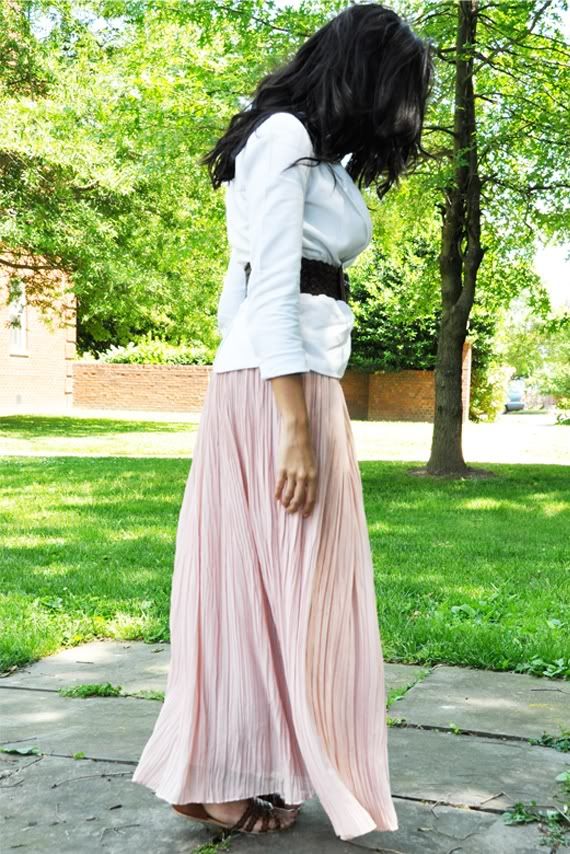 (Vintage skirt + blazer, random tank, BCBG belt, Express earrings, Zara gladiator sandals)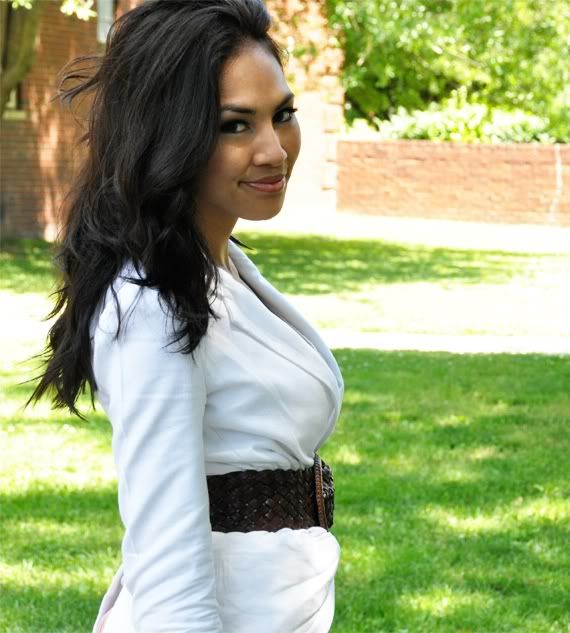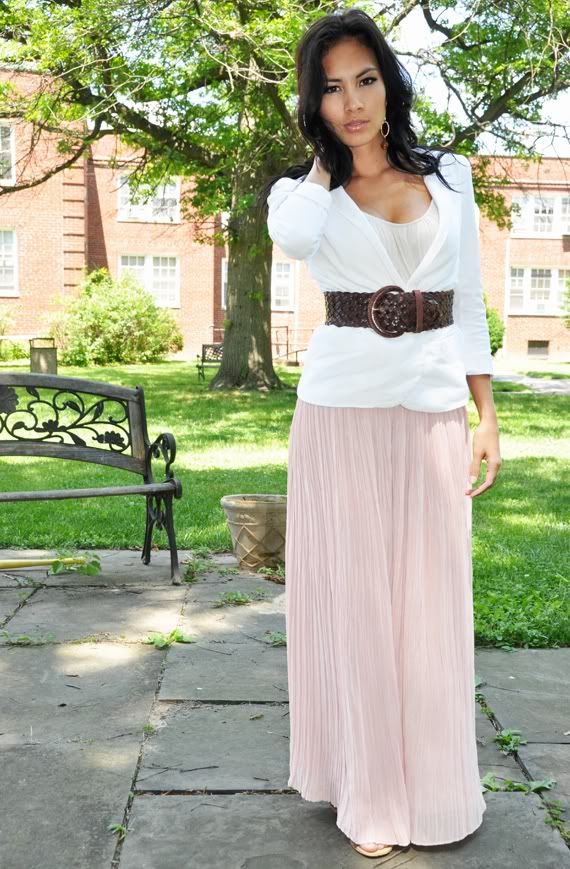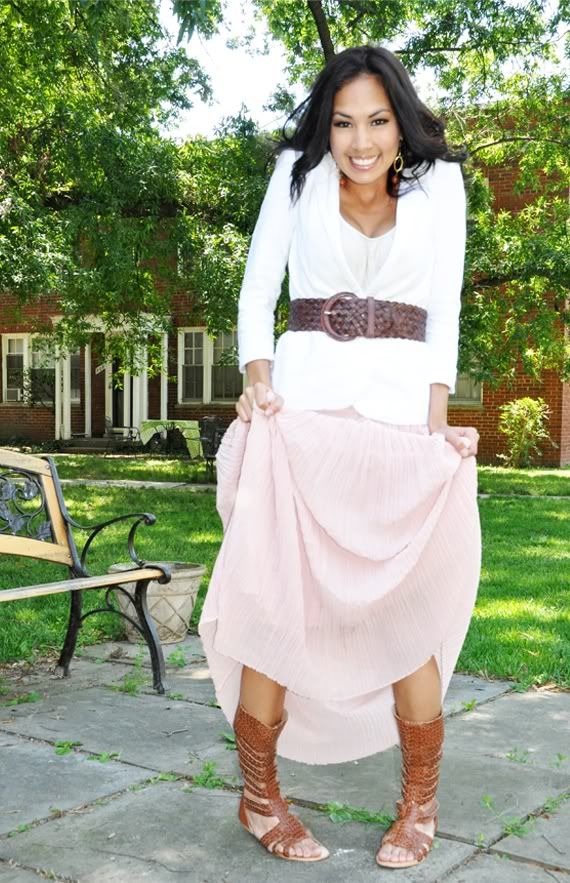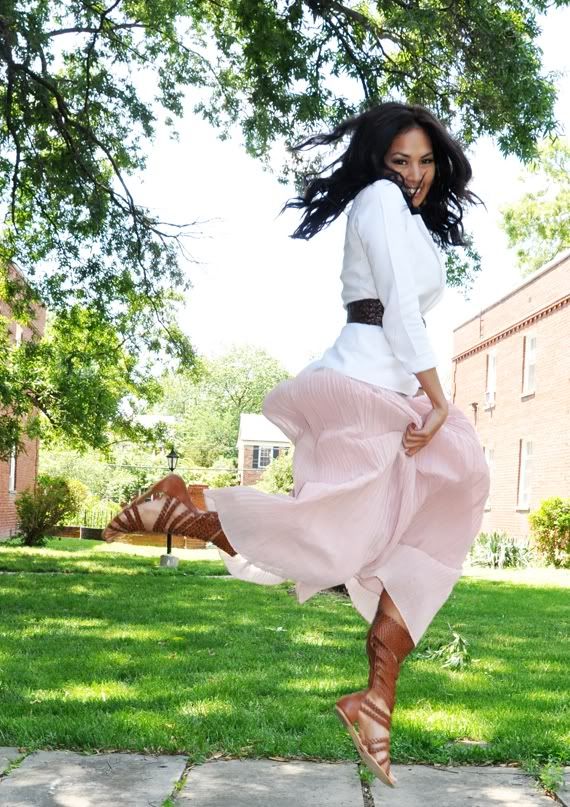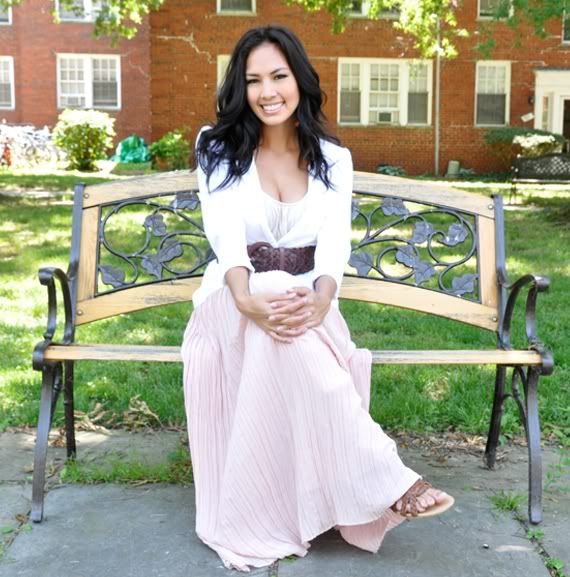 I wish I owned more vintage pieces. I only own a few, this beautiful skirt being one of them. Digging through racks to find one-of-kinds is not a sport I'm built for. I love clothes, but the act of shopping wears me out too quickly! I'm almost exclusively an online shopper now.
No lines + no dressing rooms + better discounts + all in the convenience of your home = success!
So thankful that there are so many vintage stores online for people like me! Lately I have been purchasing through eBay + other bloggers' shops.
Any advice on good online vintage stores?
Btw, funny story: Joanna from
Fierconistas
featured me on her blog. Via email, I wrote to her, "Thank you for the feature! But I can't read Spanish! :)" She writes back, "It's French." LOL Sometimes I can be such an idiot. She was actually super sweet about the whole thing. Thanks again girl!

That feature can be seen

here

.