(French Connection jumper + bangle, Express necklace, BCBG pumps)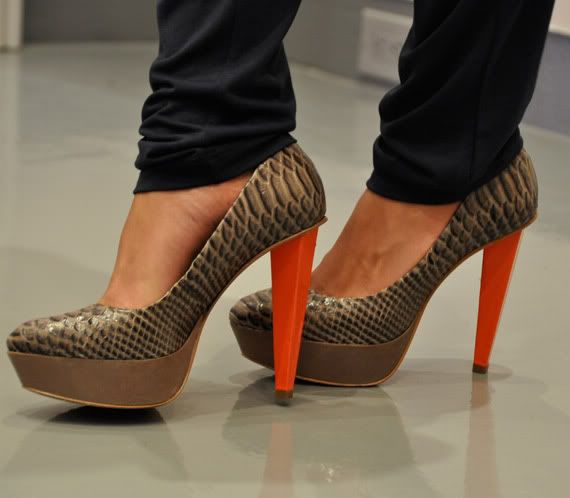 Since I live, work and go to school in Baton Rouge, an hour away from New Orleans, I missed out on more events than I would have liked to. Even though I came straight from the office and headed back to studio after to work some more (god I cannot wait to graduate), I was sure not to miss Creating a Compelling Voice, a discussion on national blogs and local fashion. The conversation was on everything from business tips to cheeky exchanges of blog name regrets. The panel of bloggers leading the discussion were incredibly relatable and offered great advice... and their style? Amazing. Check out their blogs:
Btw, the NOLAFW event was held at the insanely fabulous
Martine Chaisson Gallery
on Camp Street. (The owner, Martine, is a gorgeous, accomplished women in her 20s! So impressive to own a gallery of that caliber at that age. Hats off to her - she's living the dream!)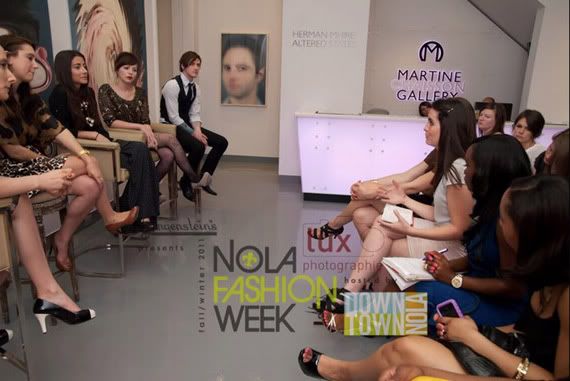 Keiko + Bobby, on the far end, are the cutest couple! And can we just talk about how awesome is the name Keiko?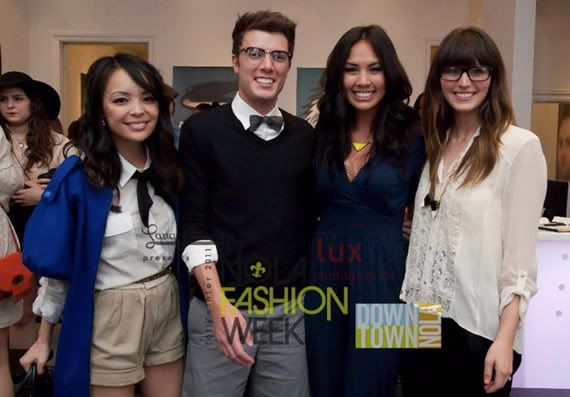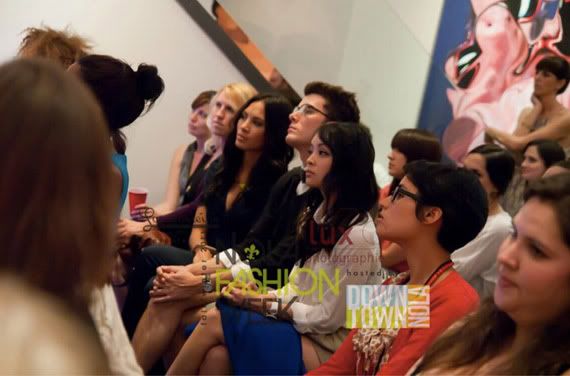 Blogging is serious business.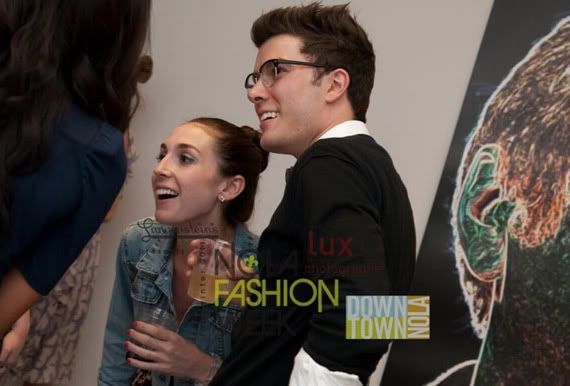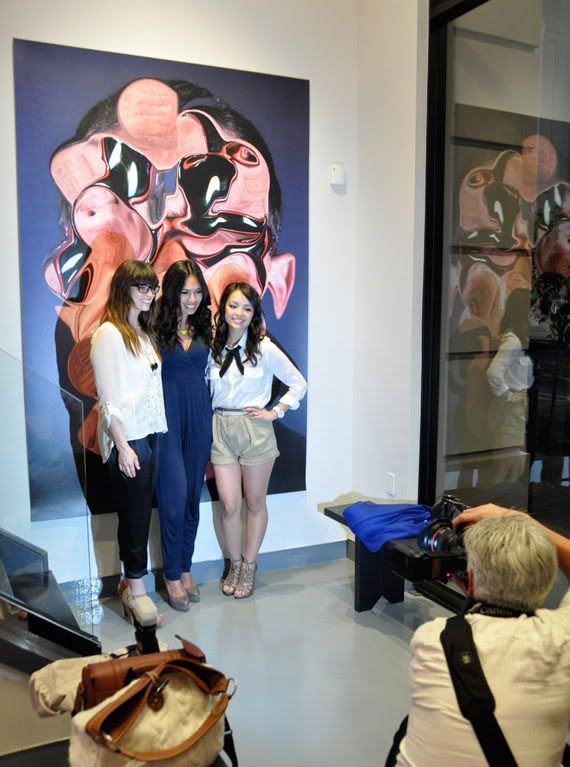 Gambit Reunion! Remember this?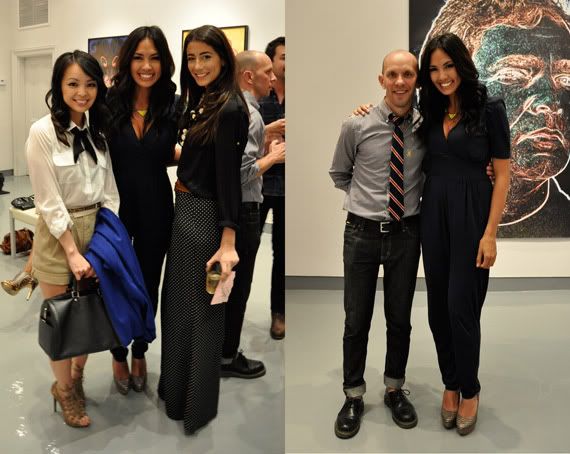 With Juley + Lindsey from Saucy Glossie / Micah, my long time hairstylist and owner of 1699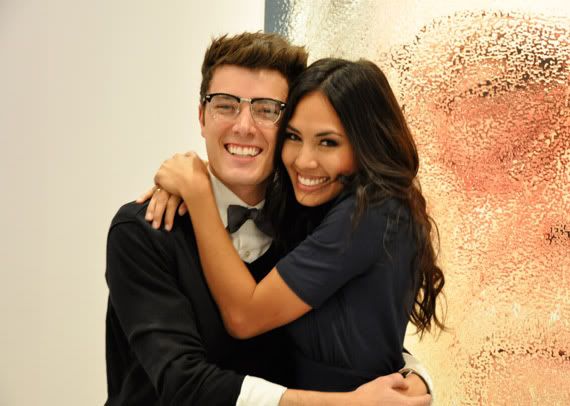 One of my best friends. Love him to pieces.
So sad that the week had to come to a close. The shows were flawless (check out a sneek peek here, courtesy of Ordinarily Urbane). The parties phenomenal. Everything exceeded expectations which were already high! Hats off to everyone who had a hand in making it all possible and a big thanks to Andi Eaton, Rachael LaRoche and Nicholas Landry, founders of NOLAFW, for dreaming big! Cheers guys! Cannot wait 'til the next one.
xx rk