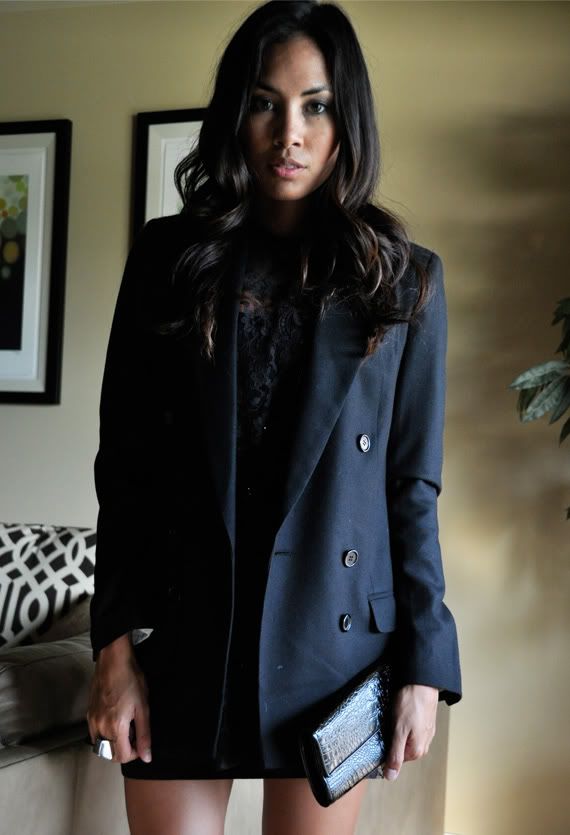 (Club Monaco boyfriend blazer, Vintage black lace dress, BDG slip dress, Aldo clutch, F21 ring)
My favorite outfits are those that mix masculine with feminine. This black lace dress was a steal and super sexy. I love the little flickers of sequins throughout the dress.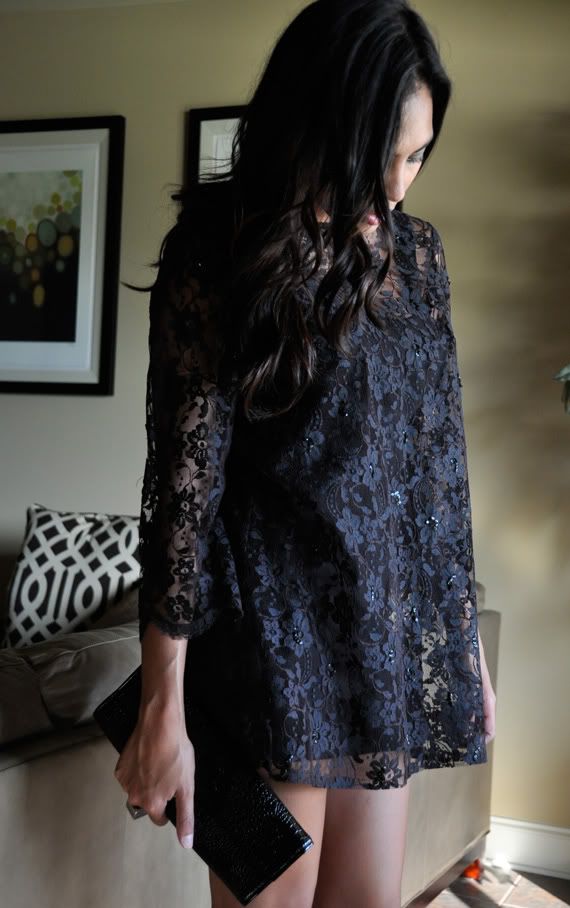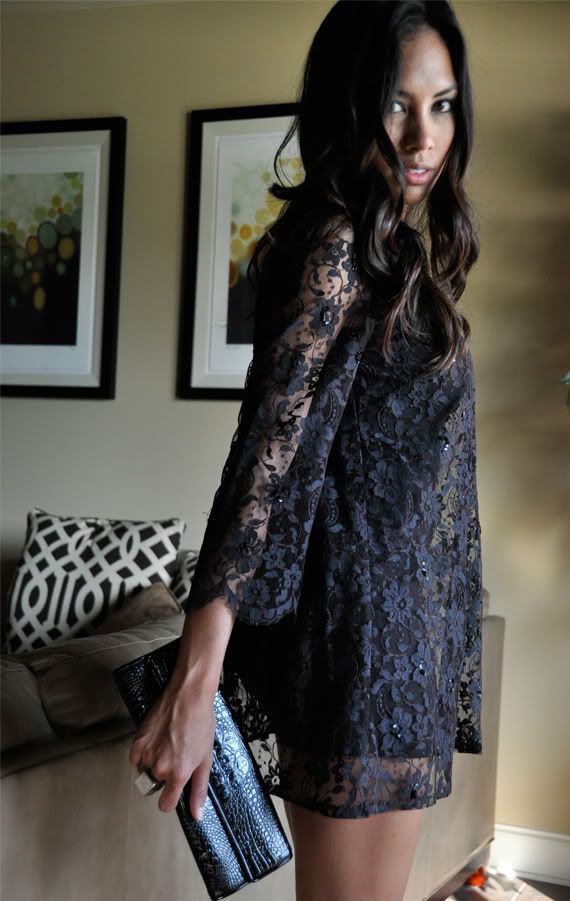 Good Luck!
Have a good weekend everybody!
xx rk