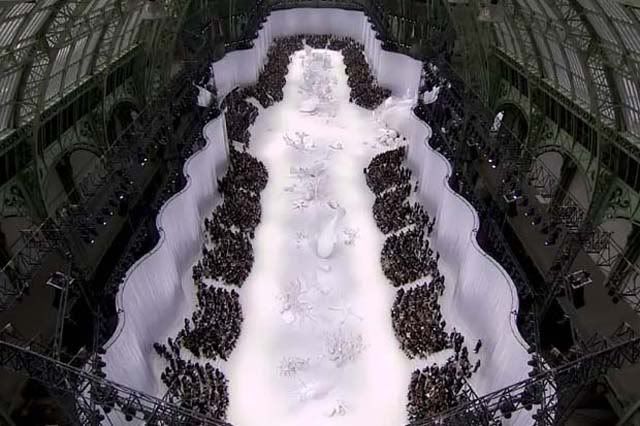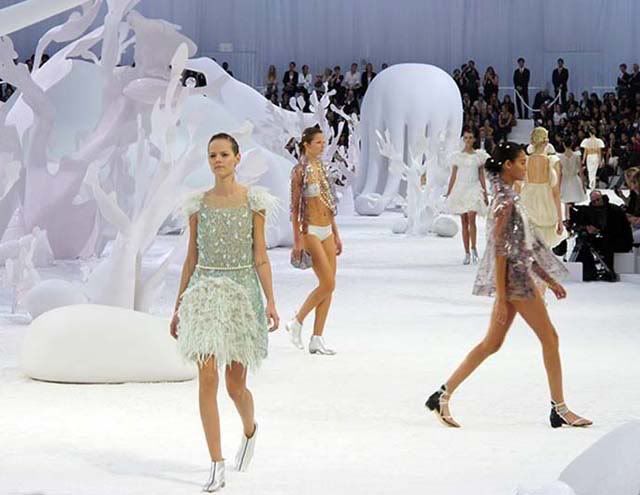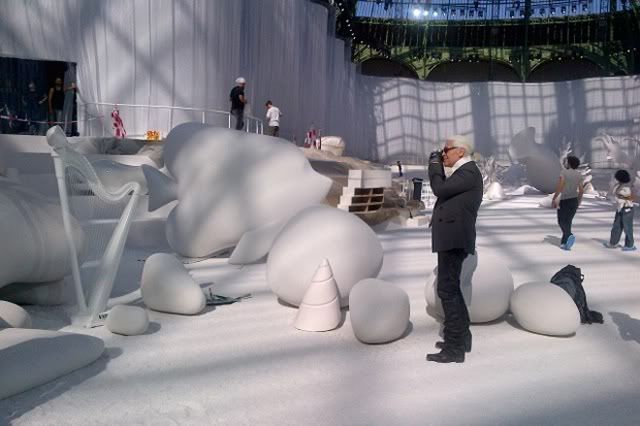 Paris Fashion week launched the 2012 Chanel runway which was designed by Zaha Hadid.
(Check out the Architect Spotlight I did on her here.)
Karl Lagerfeld enlisted the mega famous architect to enhance his collection's nautical concept and transform the Grand Palais for the Spring/Summer women's collection. These two are far from strangers and have colloborated on several projects in the past including the Chanel Pavilon, seen in an older post here. When designing a fashion show, the
signature of an architect is not to just design a runway, but to design a space. That is evident here as an ocean of models no longer walk in a singular formation, but instead strut through a purified landscape of white occupied by oversized sea creatures and coral. The dramatic scene was enhanced by iridescent drapes enclosing the performance. Truly theatrical, but in perfect harmony with the S/S collection,
quintessential Chanel with a soft palette and sophisticated whimsy. It was hard to choose, but here are some of my favorite looks.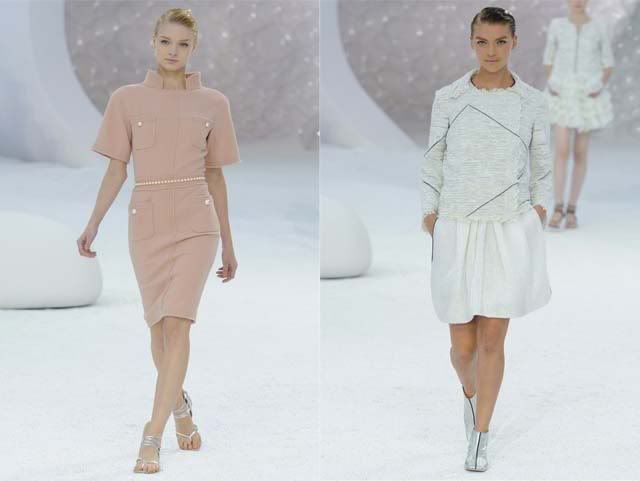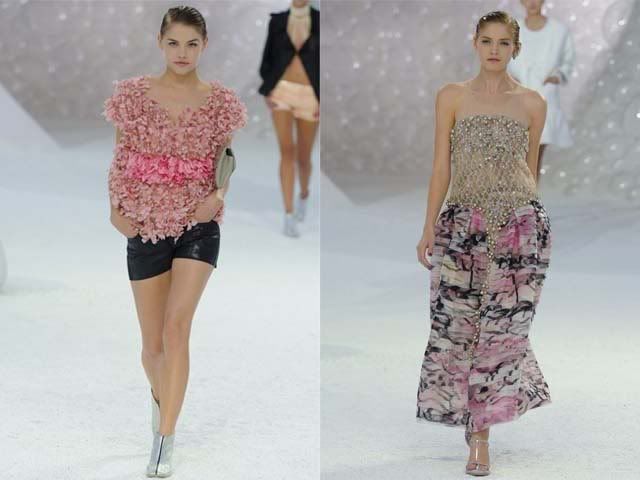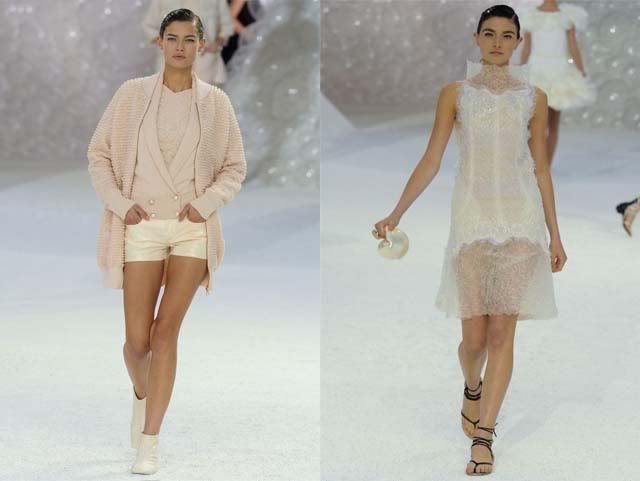 Check it all out in the video below: