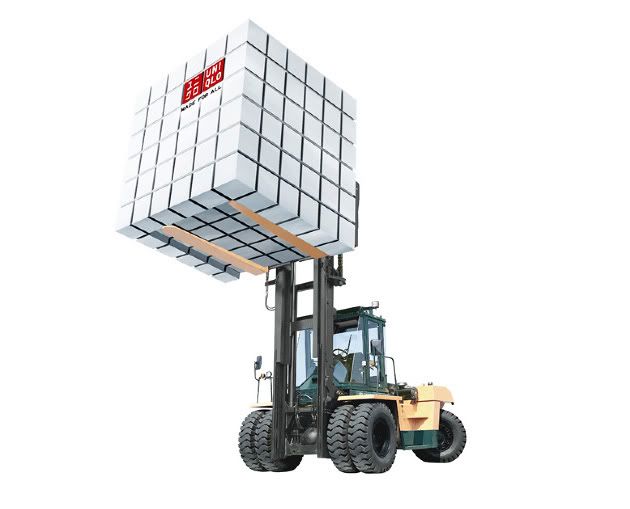 For new Fall fashions, "pop-up" retail shops are the hottest trend. These small, temporary shops are bringing fashion and an urban edge to under-utilized and vacant spaces.
Pop-up stores are brief interludes, anywhere from a few months to a few days, that aim to help merchants generate buzz and excitement around new products or launches.
These instant shops let retailers and designers collaborate to test new concepts
of market place.
The
UNIQLO CUBES
, by the young firm
HWKN
, celebrates the Japanese clothing brand's
innovative yet classic apparel in smart jewel-like architectural packages.
"HWKN's designed cubes illuminate and enlighten neighborhoods with an in-depth look into UNIQLO's unique product quality. The pop-up stores showcase
UNIQLO
by forming simple volumes with high-tech surfaces cladding their gridded surface.
Once the cube is plopped into location, a section of the form slides open like a vault, inviting people to come visit, try on clothes, and purchase the treasures that lay inside. At night all cubes glow in the dark and mark their presence. UNIQLO's brand presence emerges from the powerful simplicity of the form, to the glowing facades, all the way down to the details; unfolding the highest material and manufacturing quality."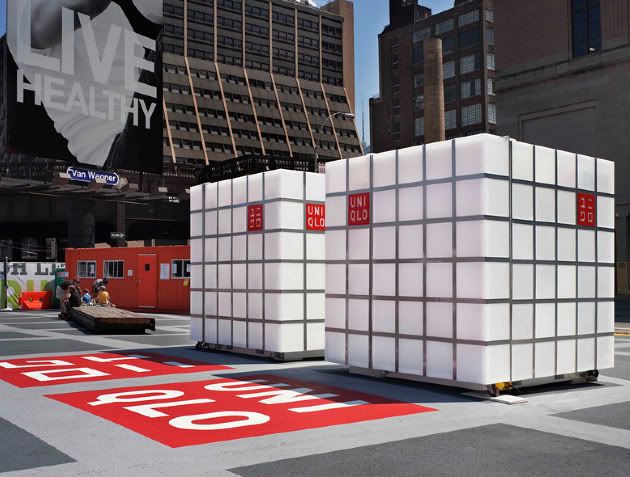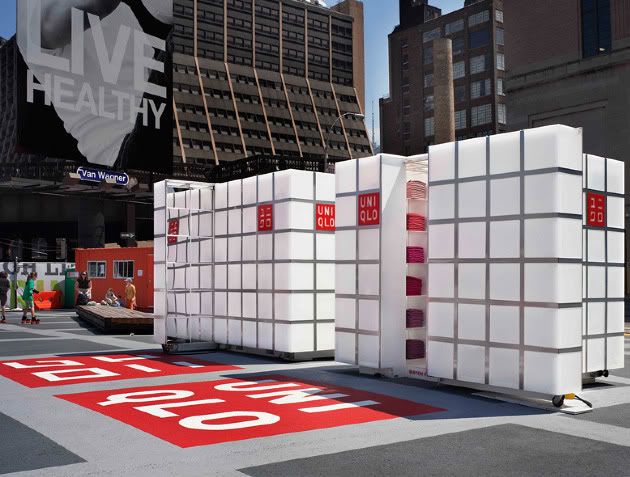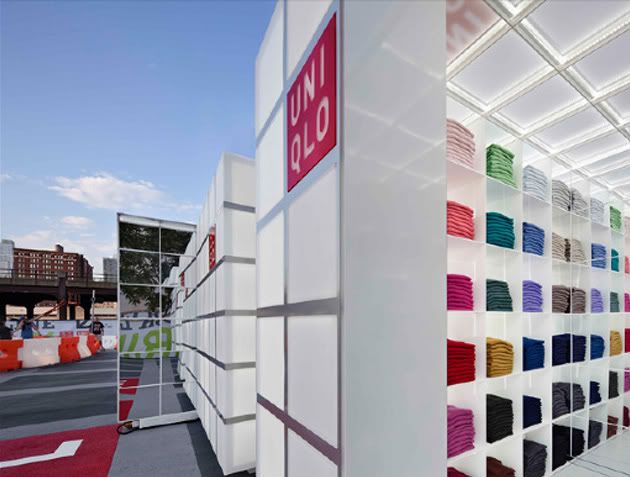 images: HWKN