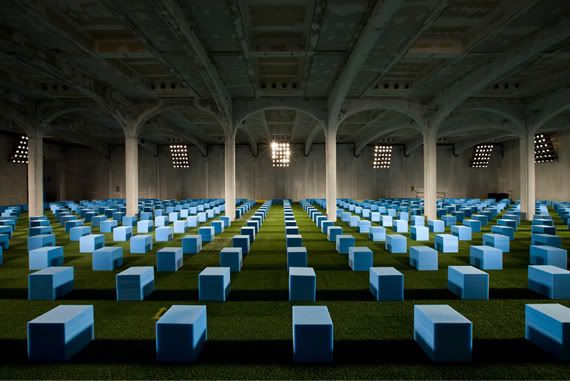 The Italian fashion powerhouse, Prada, teams up with OMA/AMO for the design of their men's spring/summer 2012 collection runway. Once again, OMA rejects the linear orientation of the traditional catwalk and instead arranges 600 blue foam blocks, one for each guest, along a 1.5m by 1.5m grid. This arrangement allows the models to flow through the highly-organized crowd, following multiple choreographed routes to allow maximum visibility. This democratic layout allows the entire audience to become completely engaged and integral to the show, ultimately eliminating the elite "front row."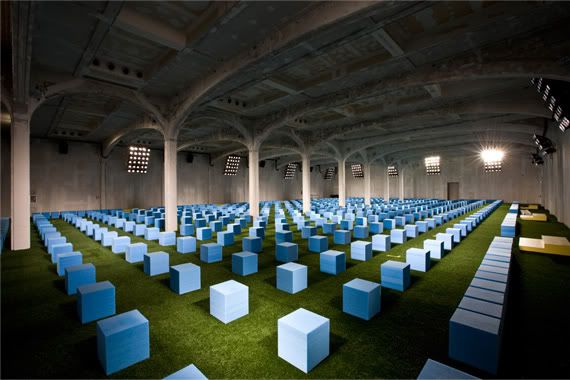 "Artificial grass covers the floor. Light is provided by 16 panels of 30 PAR lights each, vaguely resembling stadium lighting systems."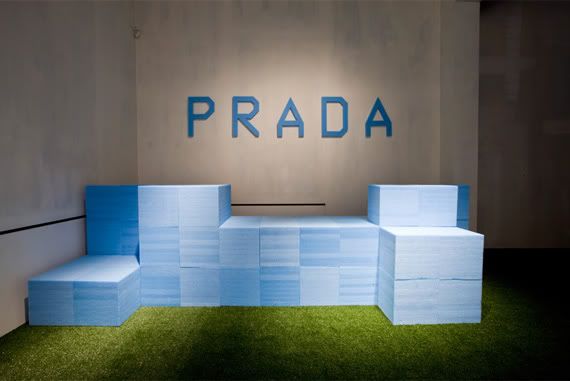 "The field is based on a zero degree approach: a spatial system as opposed to an elaborated design..."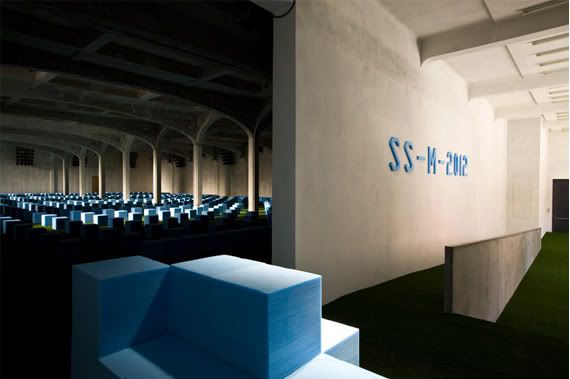 "The set up refers to the imagery of a geometric outdoors; the audience participates in a perfectly organized picnic…"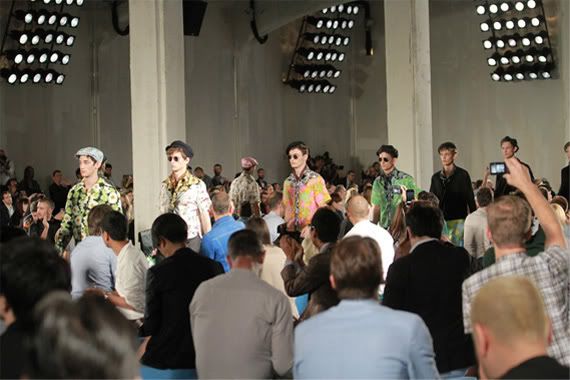 "Each guest becomes a challenge for the new fashion; each confrontation becomes highly personal..."
The show is genius + I wish I was there.
Experience it for yourself:
images: Prada/OMA