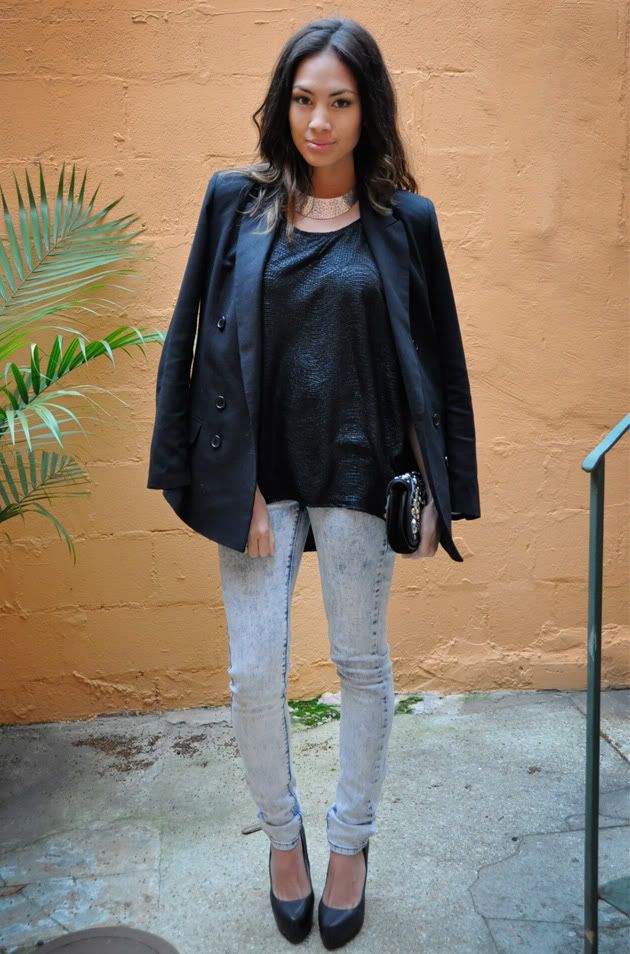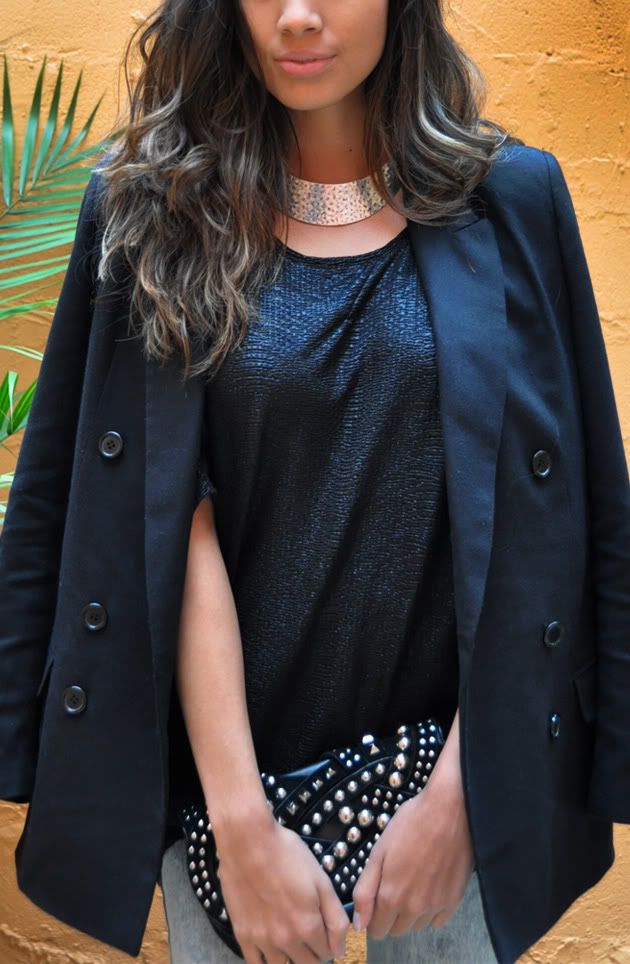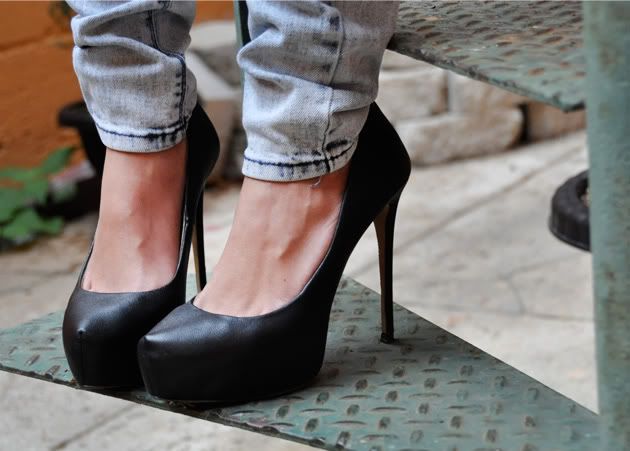 (club monaco boyfriend blazer, zara top, clutch and pumps, bdg cigarette skinny jeans, nasty gal choker)
lately i've been all work. work. work. hence the lack of posts. so my outfits lately really reflect my work attire. i actually came straight from the office to run some errands in the city. on the way back home, aaron and i stopped by one of our best friend's new shop,
honeydeux
(pronounced honey-dew), to wish him the best of luck on this incredible venture. For my friends in the Nola area, they opened up shop today! so, please check out! shaved ice, bubble tea, + wraps.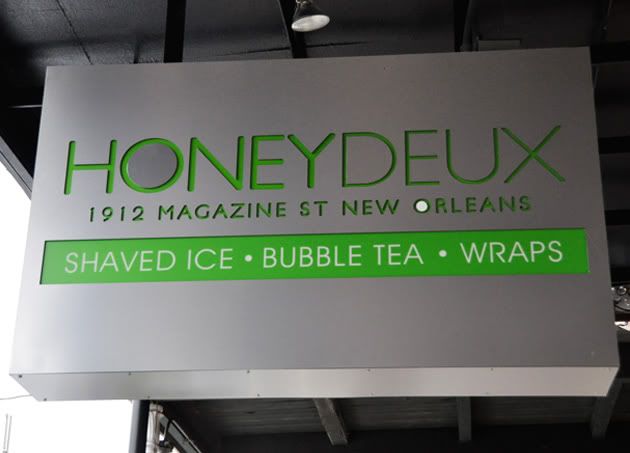 (ps - for all of you guys wondering, presley is 4 weeks into his 6 week treatment + is doing so much better!! He had a tiny relapse a few days ago, but we are still confident for a full recovery! )